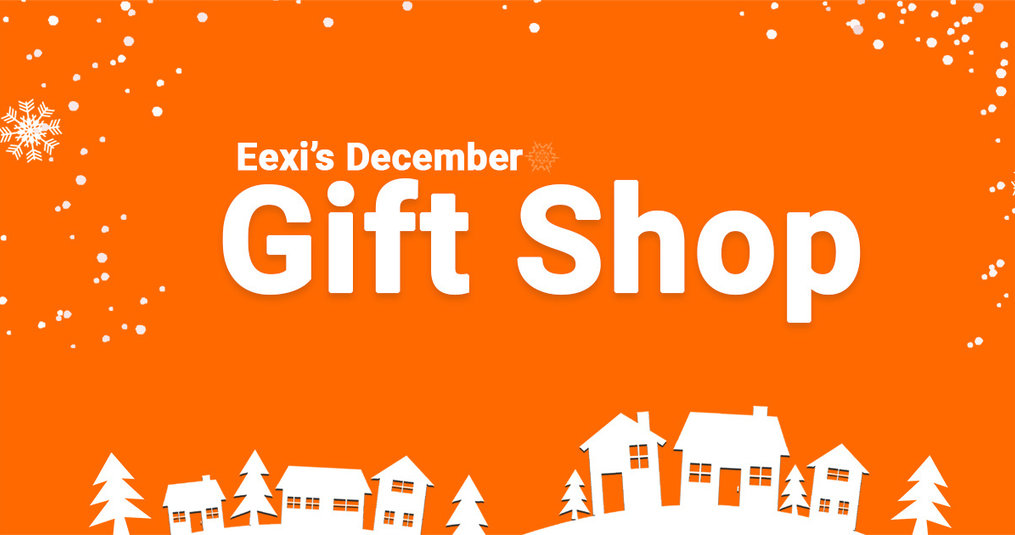 The end of the last month of the year is in sight and that's why it's almost time for Christmas 2021! Celebrating Christmas includes good food and socializing. What does that include? Fun gifts for all the people you care about! Still have no idea what to give? No problem, thanks to our gift help you will find a suitable and smart gift for every budget!
€0-15
For an amount of up to 15 euros, we soon think of perhaps something small, but these are nevertheless nice gifts to give or to receive!
Baseus Luxury eye mask
Treat yourself and enjoy this luxurious eye warmer from Baseus! The eye mask comes with two thermal warmers that you can steam and slide into your eye mask. The eye mask is silky soft and super skin-friendly. With the heated elements you are completely relaxed and you can give your eyes the rest it deserves. The steamy heat compresses in combination with the silky soft and feather light material of the eyewarmer provides comfort and blocks all light from outside.
The Baseus Luxe Warm Eye Warmers can easily be washed and reused. We recommend steaming the thermal warmers for 20-30 minutes for maximum heat. You can make the eye warmer looser and tighter at the back so that it fits exactly.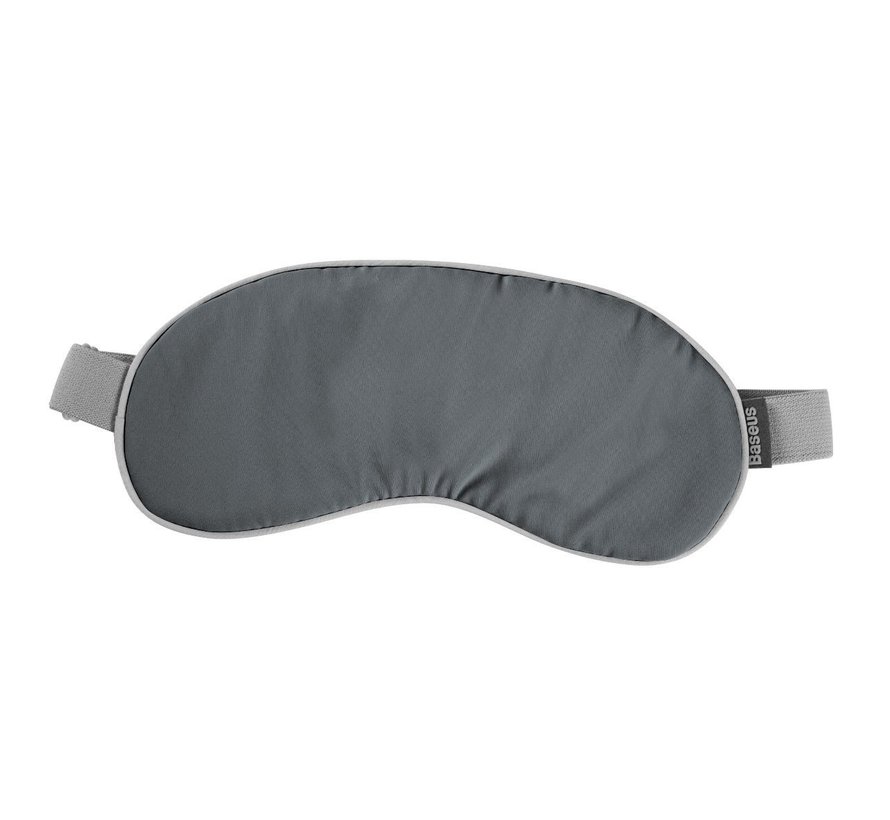 Havit Gaming Mouse Pad Black & Red - 70 x 30 cm
Thanks to the high-quality fabric of the Havit Gaming mouse pad, you can move the mouse smoothly and accurately. The bottom is made of rubber to ensure a non-slip effect. The mouse pad has a thickness of 3mm for optimal comfortable use. The mouse pad is very large and is suitable for placing not only the mouse on it, but also your keyboard and other computer accessories!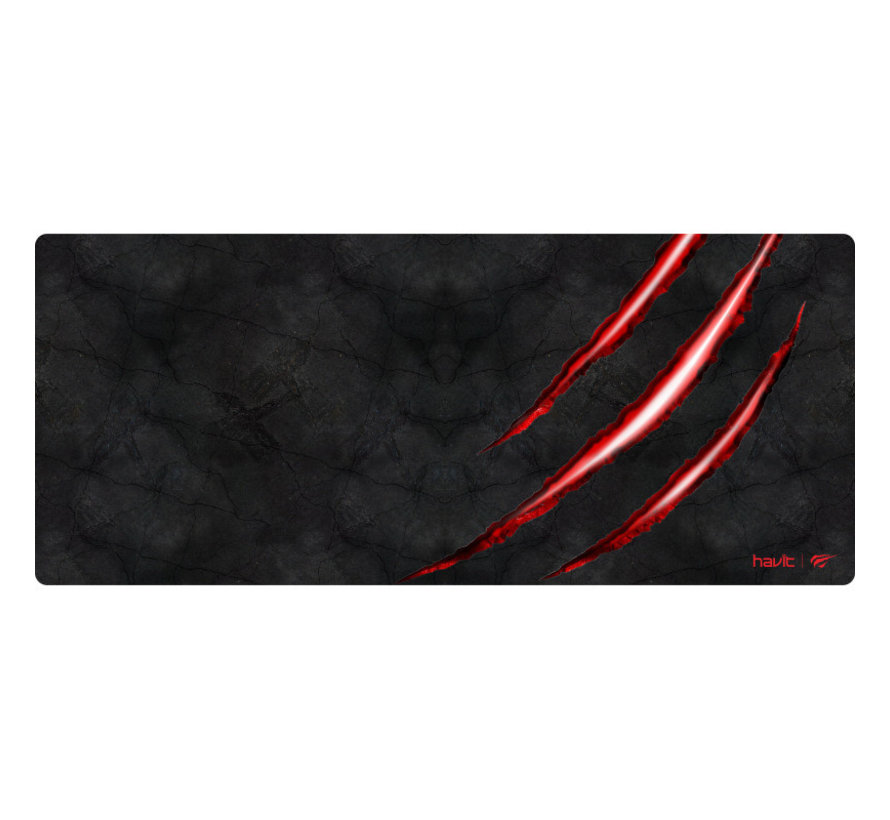 Baseus Dashboard Phone Holder
Are you looking for a car dashboard phone holder? An easy and simple black phone holder that fits on your dashboard? Then take a look at this Baseus car dashboard phone holder. You can easily put your mobile in a horizontal position in the holder to navigate. You can easily and quickly clip the car phone holder onto your dashboard.
When you don't want to use the holder, you can easily store it again. Choose the Baseus car dashboard phone holder; suitable for devices from 3.5 to 7 inches. This car phone holder fits dashboards from 1 to 5 cm deep.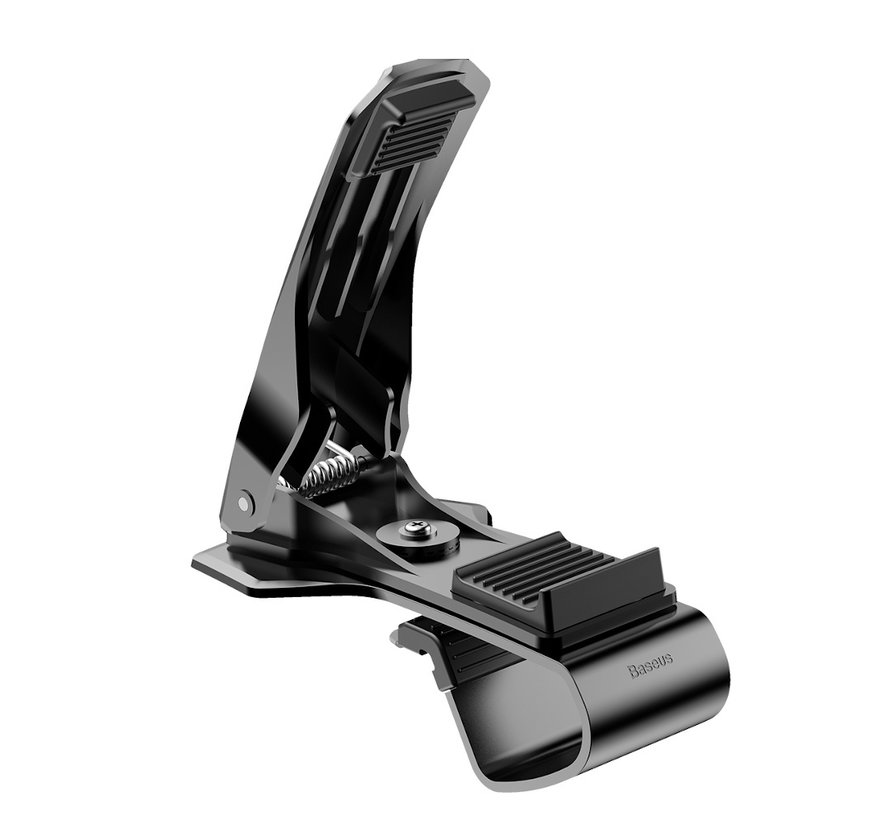 Baseus Foldable Laptop Stand
This small and thin laptop stand is super handy to take with you! This
Baseus laptop stand
is super compact and easy to apply. The foldable laptop stand provides a nice elevation of 16 degrees. Thanks to this slight increase, you can work more comfortably. The thin laptop stand is suitable for laptops between 11.6 and 16 inches. It is also suitable for tablets from 9.7 inches such as the iPad Air and iPad Pro.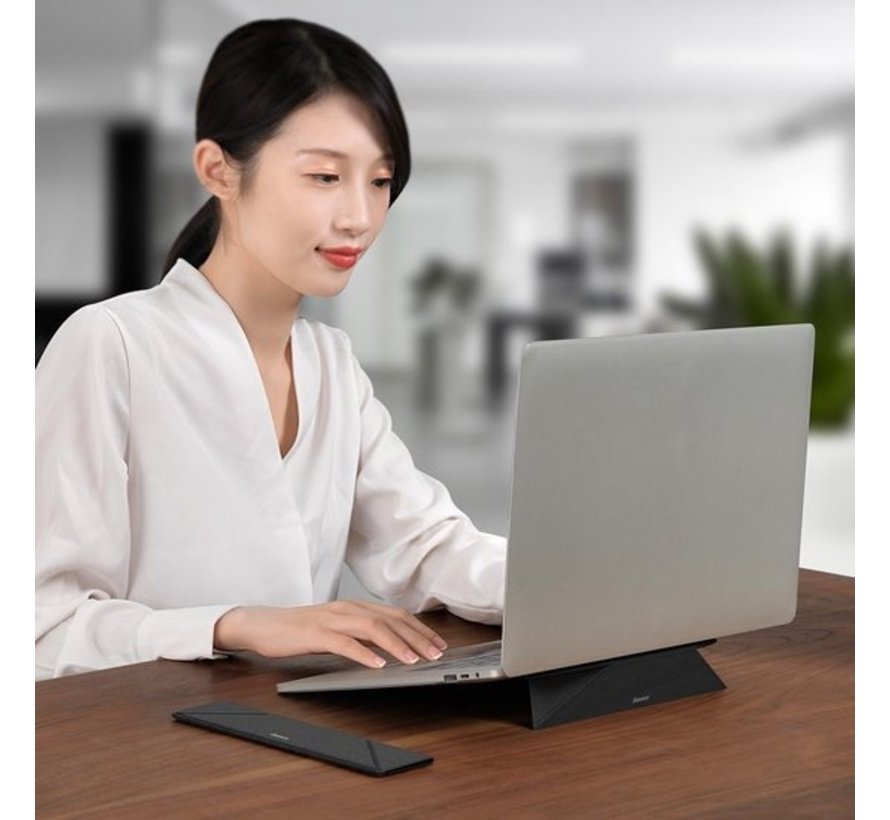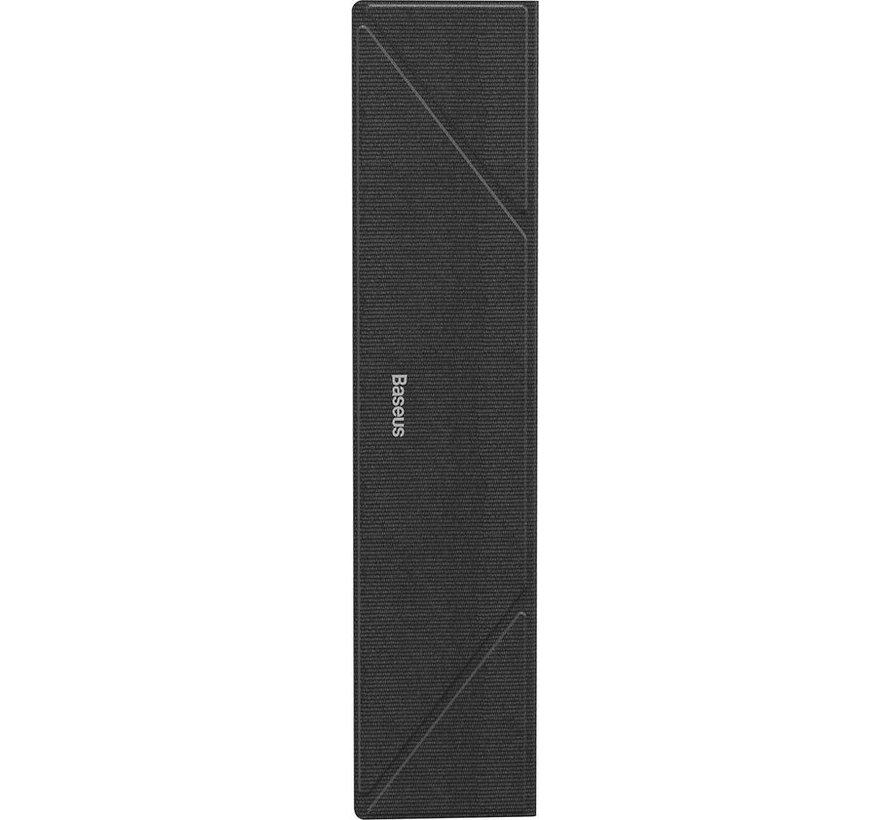 Devia Apple AirTag Keychain
The Devia Apple AirTag Keychain is a beautiful smart keychain that ensures that you will never lose your things again. This is therefore a perfect gift for your boyfriend, girlfriend, mother or father who loses his keys every time! It's easy to use, your iPhone sends a signal to the Air Tag to track its location. Therefore attach this Air Tag to your key ring with ease, and therefore solve 1 problem in your life or that of someone else!
Do you prefer a different color than brown leather? We also have the Airtag keychains in several colors: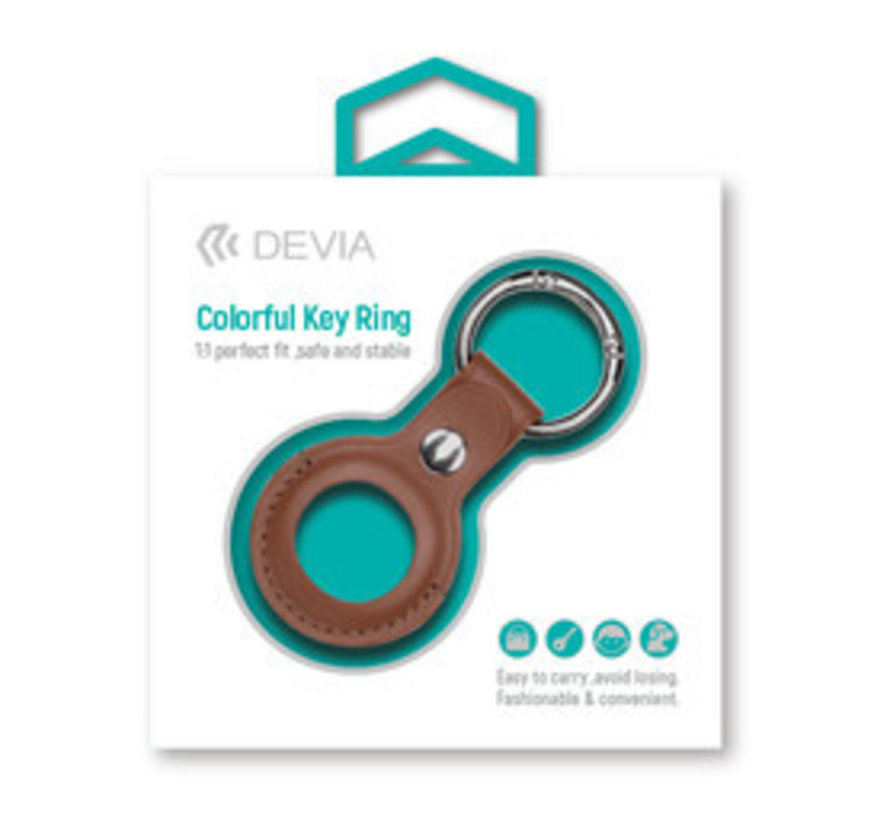 €15-30
With this budget you can start thinking a bit bigger. We have selected a few accessories for the price category from 15 to 30 euros with which you can make everyone happy.
Baseus Laptop bag 13 inch & 16 inch
Are you looking for an elegant and thin laptop bag? Then take a look at this beautiful and waterproof Baseus 13 inch laptop bag. The bag is of high quality and has handy pockets for your charger, documents, phone and keys. The laptop bag has a shoulder strap option and nice short handles.
The bag has one zippered pocket to store your laptop, one strapped pocket on the front with two open pockets that make organizing your bag super easy. You also have 2 open compartments and 5 open compartments on the side of the zipper compartment. Finally, on the back, you'll find a luggage strap to secure the bag to the trolley for hassle-free movement.
This Baseus laptop bag is also available in a
16-inch version
for larger laptops!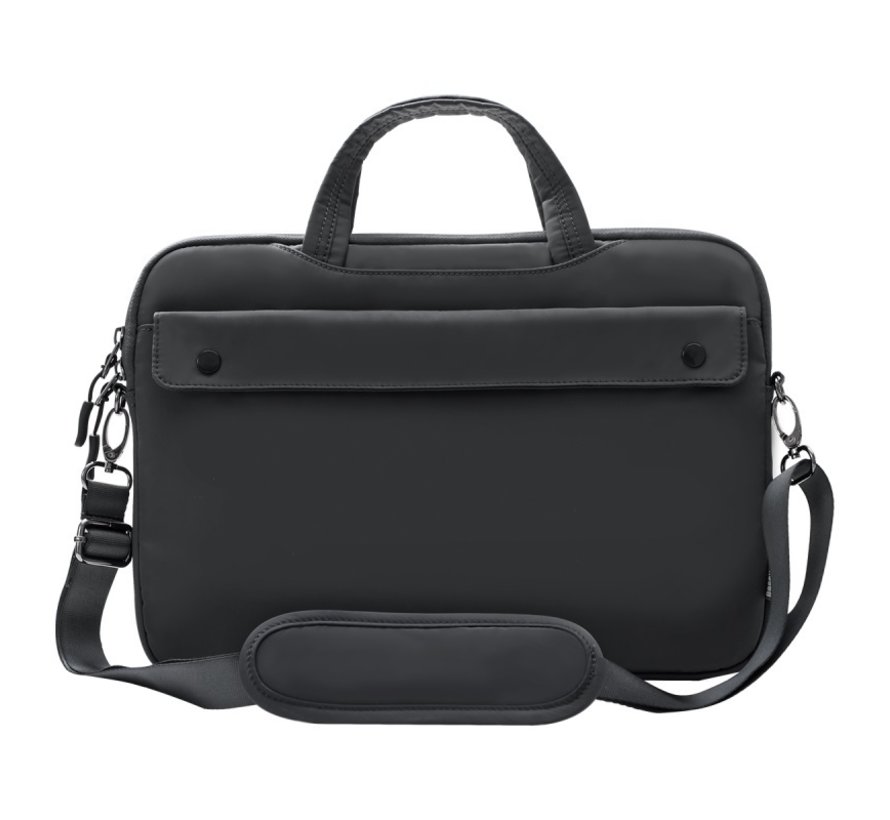 Havit Gaming Headset RGB 
The Havit Gaming Headset is ideal for novice gamers but also for experienced gamers or for regular use. It has a very attractive introductory price and offers a comfortable and good sound quality. These headphones have RGB lighting for a cool look while gaming. The ear flaps have a soft cushion, so that long-term gaming remains comfortable. The volume can be adjusted with the button on the headset. The headset is supplied Plug & Play, so you don't need complicated programs!
Xiaomi Mi 20W Wireless Charging Stand
The Xiaomi Mi 20W Wireless Charging Stand is a wireless charger with a matte finish which provides an elegant look.
This Wireless charger has a 20 Watt power, with which you can quickly charge your phone in less than an hour. Charging times depend on the different handsets. Place your phone horizontally to continue watching your movie comfortably. It's a nice position to place your phone vertically while making video calls.
This Wireless charging mode can be used with devices that have Qi charging technology, including Apple iPhones and Samsung Galaxy Note, and S-series smartphones.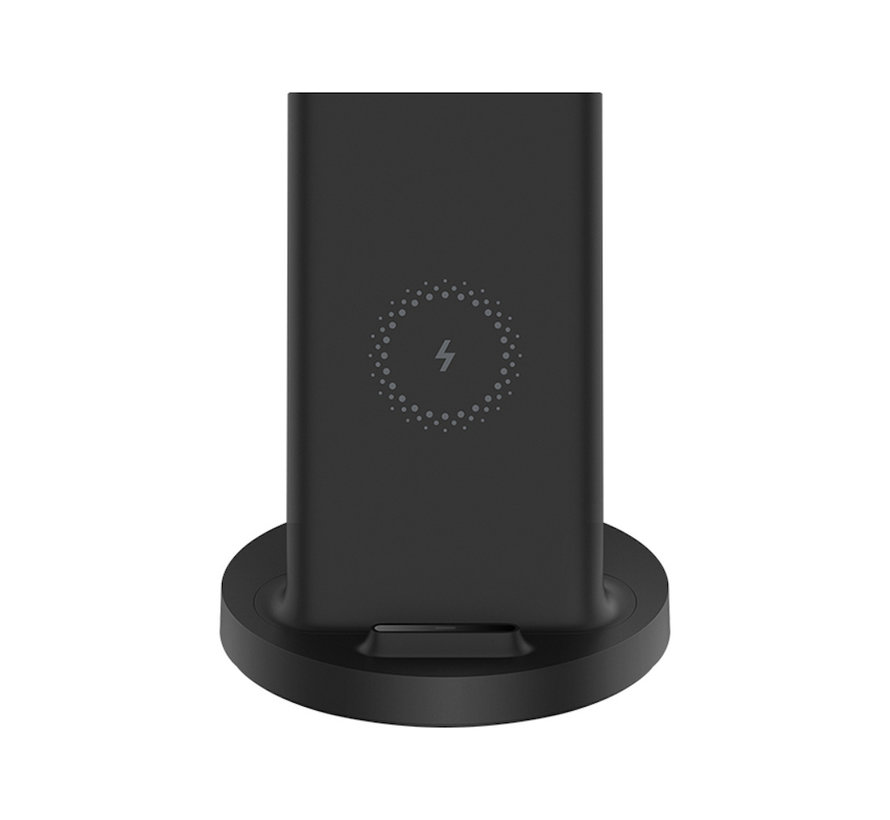 €30-50
It is time to shine! Many innovating technological must haves is what you will find in this price section. 
Deerma DR035S Portable Smart Kettle
This one is especially for the tea drinkers among us: The Deerma DR035S Portable Smart Kettle! Enjoy hot water with ease wherever you are, all you need is the included charger and a power outlet to boil water in your small hot cup with ease. The contents of the warming cup make it possible to enjoy hot water for a longer period of time. This handy thermos not only keeps drinks warm, but also brings water to the boil! The Portable Kettle has a power of 300 Watt and a capacity of 350 ml cup that can quickly boil water up to 100 °C.
Baseus Elephant - 600ML Large Capacity | Humidifier with Nightlight function
Do you suffer from dry lips, throat, eyes or dry skin? These complaints arise when there is low humidity in your home or environment. The ideal humidity for the home is between 40% and 60%. Especially in the colder months and seasons such as autumn and winter, the relative humidity is lower because the cold air in the house is heated, which causes the air to 'dry out' and the relative humidity decreases. To restore the humidity in your home or room, use a humidifier such as the
Baseus Elephant
. This Baseus humidifier has a capacity of 600 ml and a compact design, making it easy to move. The
Baseus Elephant
also has a built-in night light and quiet operation due to its low noise level of 25 dB, ideal for the bedroom or baby room.
Practical, does its job and, moreover, does not get in the way. This is a perfect gift for anyone!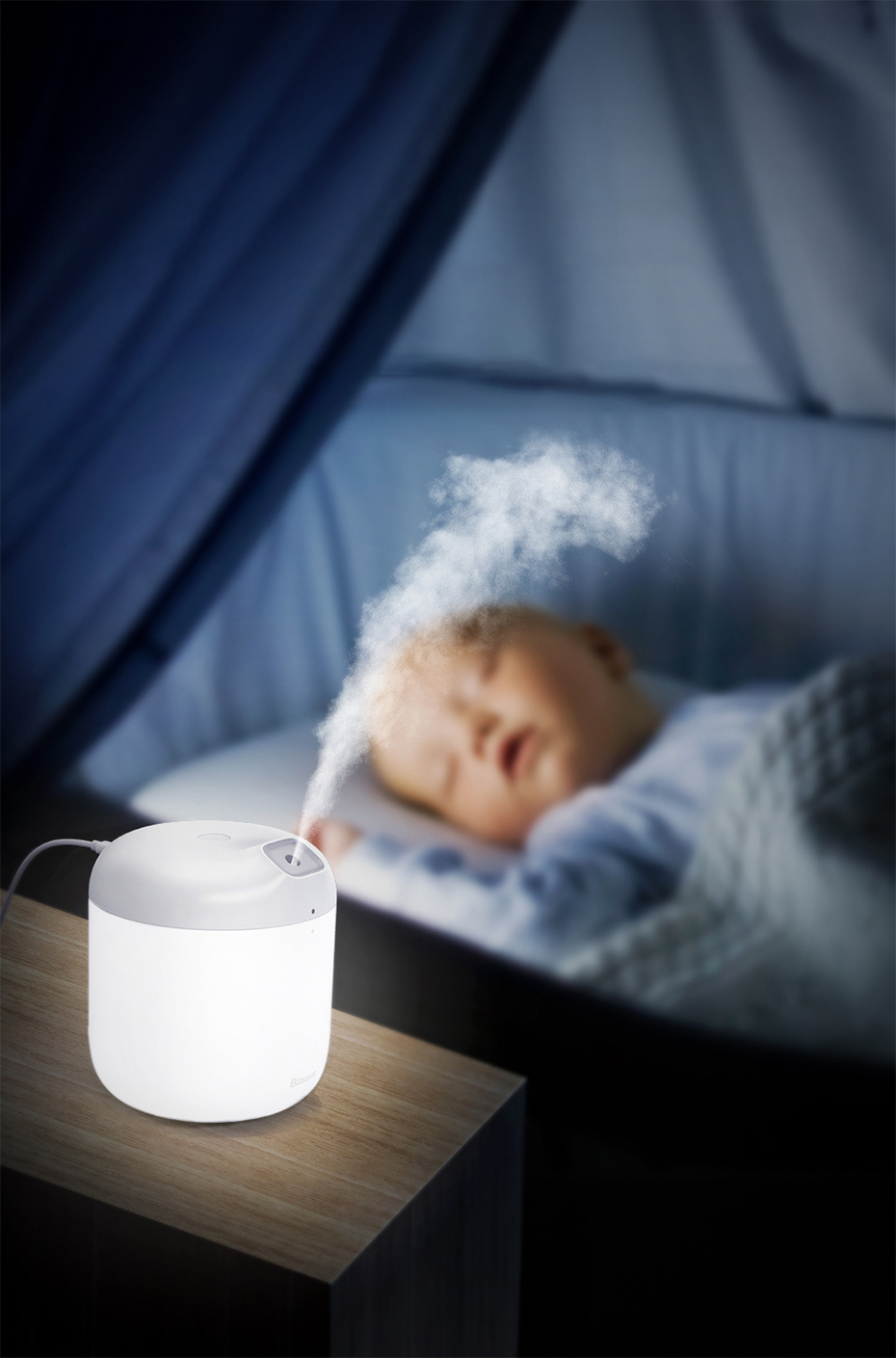 Haylou W1 Earbuds
The
Haylou W1 Earbuds
are often seen as one of the best budget earbuds with a price under 50 euros. The brand
Haylou
is a daughter brand of the well-known brand Xiaomi and therefore robust and of good quality. These earbuds are equipped with the latest Bluetooth 5.2 technology, chips from Qualcomm™ and Knowles™ and an IPX4 water resistance.
With the new Bluetooth 5.2 version you get improved speed, range, stability and battery life. An improved battery life is also noticeable, because the
Haylou W1 Earbuds
can last up to 6 hours on a single charge.
Thanks to Qualcomm™ and Knowles™ chips, these earbuds produce clear sound and support various HD audio codecs such as the Qualcomm aptX™, aptX Adaptive™, AAC and SBC.

Furthermore, the Haylou W1 Earbuds have CVC 8.0 and ENC: Clear Voice Capture and Environmental Noise Cancellation, not to be confused with ANC (Active Noise Cancellation).
With CVC 8.0 technology and ENC, your voice is highlighted during a call while loud noises and noise from your environment are reduced.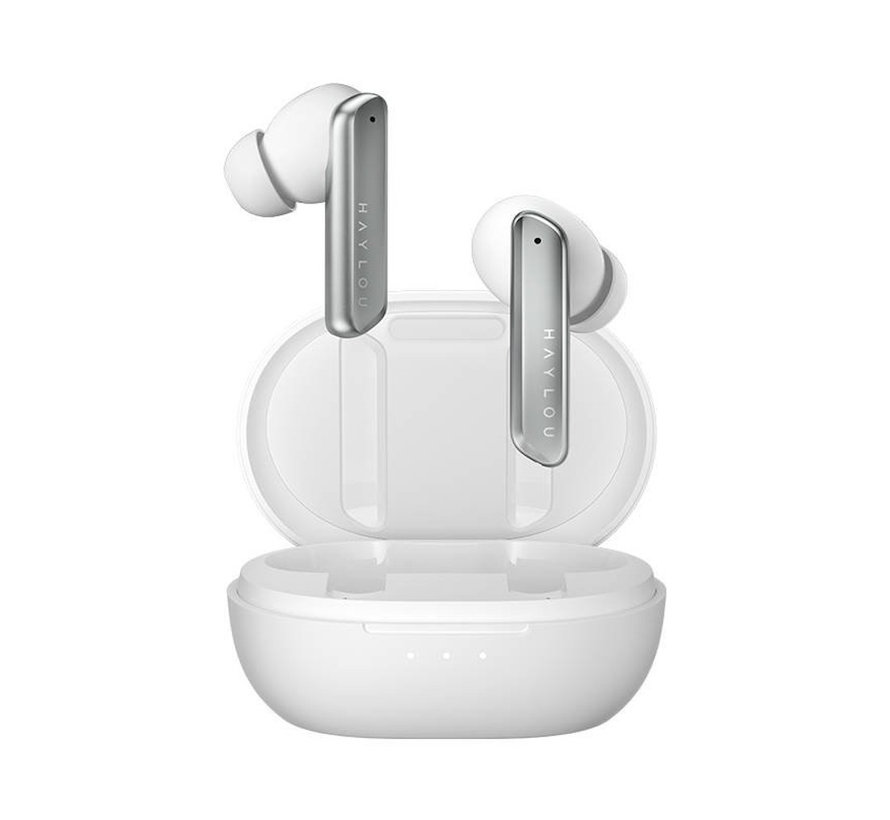 Haylou MoriPods
Do you prefer earpods that lie in your ear and do not go into your ear canal like the Haylou W1 Earbuds? The
Haylou MoriPods
are in that case a better option. These earbuds also feature the same technology such as the latest Bluetooth 5.2 technology, chips from Qualcomm™ and Knowles™, and IPX4 water resistance.
In short, the Qualcomm™ and Knowles™ chips in these earbuds provide clear sound and support various HD audio codecs such as the Qualcomm aptX™, aptX Adaptive™, AAC and SBC.
Furthermore, the
Haylou MoriPods
also contain CVC 8.0 and ENC: Clear Voice Capture and Environmental Noise Cancellation to reduce background noise. These earplugs are also somewhat cheaper than the in-ear version, so a better option if you find semi-in-ear earplugs more comfortable and are price-conscious.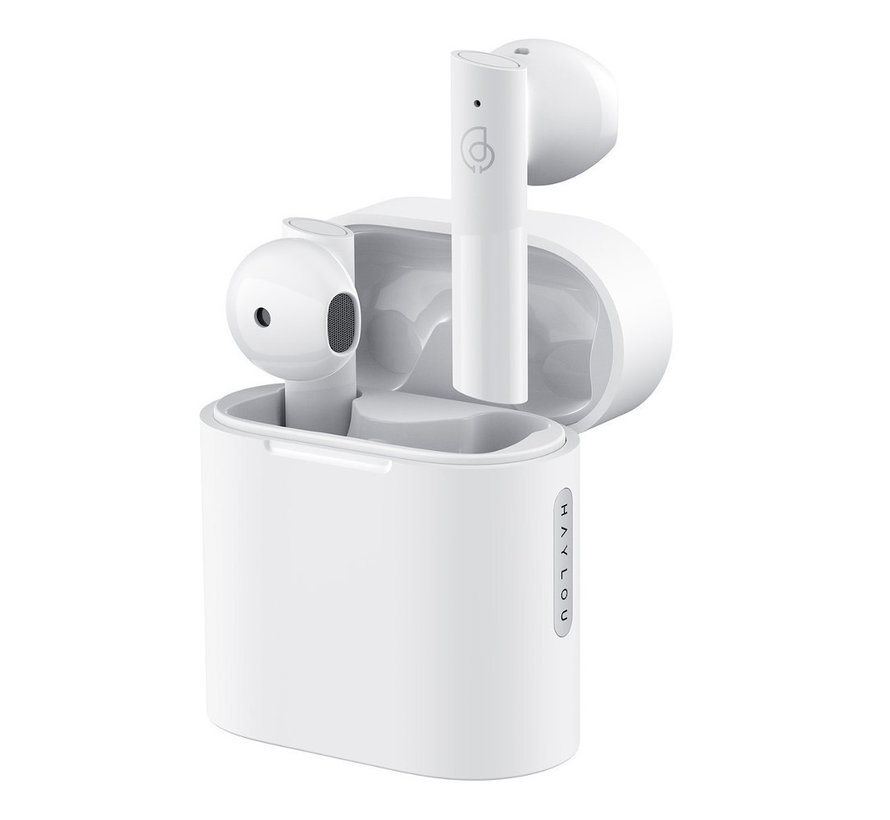 Baseus Car Vacuum Cleaner Wireless // 30-50 range
The Baseus Car Vacuum Cleaner Wireless is easy to carry and store in the car due to its compact design. With a power of 70 Watts, this compact car vacuum cleaner produces a suction power of 5000 Pa and a speed of 44,000 RPM. The vacuum cleaner has a battery life of 18 minutes, so you can quickly clean your car without worry. You also get two headpieces for deep corners that are difficult to reach. The Baseus Car Vacuum Cleaner Wireless comes with a USB-A to USB-C cable and you can also charge it in the car.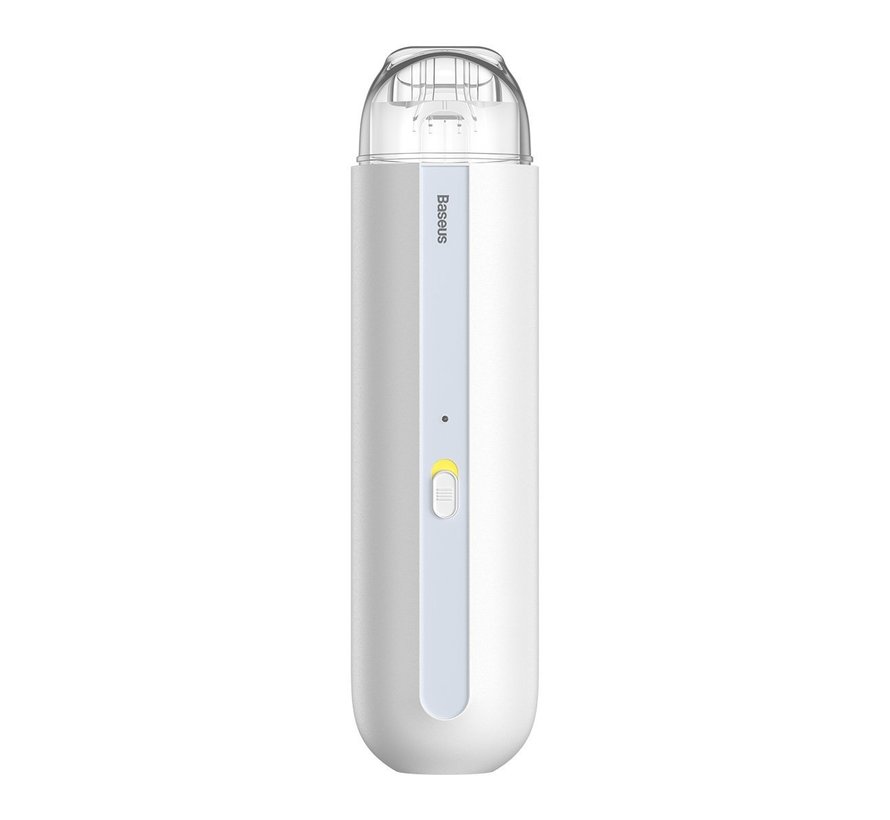 Deerma Portable and Cordless Electric Juicer
Wireless, compact and healthy! The
Deerma Portable and Cordless Electric Juicer
combines the best of both worlds: a blender and a portable bottle in one! After blending, take your smoothie, shake and juices immediately by using the accompanying lid, so you don't have to pour it over and you have less to wash up.
The bottle has a total capacity of 400 ml, a powerful motor with 21000 rpm and a long battery life.
The 21000 rpm combined with the serrated stainless steel cutting tool allows this compact blender to crush ice blocks as well. This blender can mix eight times on one charge and can also be fully charged again within 3 hours. The
Deerma Portable and Cordless Electric Juicer
is a great choice for sport fanatics or if you like convenience / on a tight time schedule. 
€50-100
This price category is mainly aimed at families and households. The featured products are the kettle from Xiaomi and the 2-in-1 Iron and Garment Steamer from Deerma, read on!
Yunmai Premium Massage Gun Extra Mini
Have you just finished a solid workout or muscle pain from your previous workout? The Yunmai Massage Gun is extra compact with a weight of only 240 grams, making it easy to carry in your sports bag. The Massage Gun has four different speed settings, namely 650, 1500, 2400 and 3200 RPM. By the way, you also get four different heads for massaging all kinds of body parts:
The flattened brush-style headpiece is a soft headpiece for a relaxing feel.
The round headpiece is soft and elastic, making it suitable for the whole body.
The pointed headpiece provides a stronger and deeper massage, ideal for the deep muscle tissue, local muscle pain such as the palm, shin, calves and feet.
The U-shaped headpiece is ideal for massaging and relaxing the shoulder, neck and back muscles.
Thanks to the 1300 mAh battery, the massage gun can last up to 48 days with 10 minutes of massage per day on the lowest setting. Ideal for on the go because of the size, after exercise or simply when tired at the office.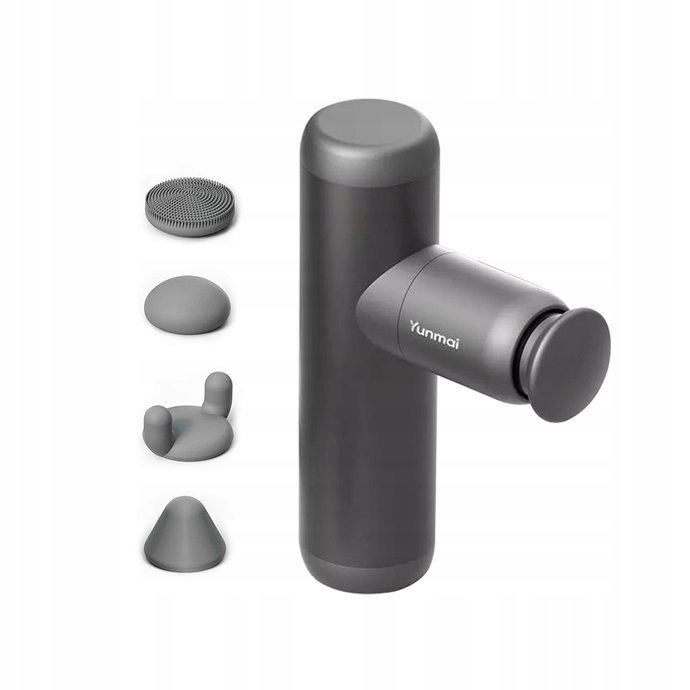 Xiaomi Mi Smart Kettle Pro - Water cooker
With the Xiaomi Mi Smart Kettle Pro you can easily regulate the desired temperature and the keep warm function ensures that the kettle remains at this temperature. With the Xiaomi Mi Smart Kettle you have a kettle and thermos in one! The Xiaomi Mi Smart kettle has a nice sleek design and the inside consists of sturdy stainless steel. The Xiaomi Mi Smart kettle produces less limescale than the average kettle and you can easily clean it.
Did you know that you should use different temperatures for coffee, green tea, black tea or honey? For black tea, it is best to use boiling water for the best aroma and taste, while green tea is best brewed with water between 80 and 90. With coffee, the temperature should be a bit more accurate, namely a temperature between 90 and 95 . With a sore throat, everyone immediately turns to honey for pain relief, but you have to be careful with honey in hot water, because too high a temperature can burn honey and lose its nutritional values. The optimum temperature for hot water honey is between 35 and 40 . All these temperatures are easy to set with the intelligent water temperature control of the
Xiaomi Mi Smart Kettle Pro
.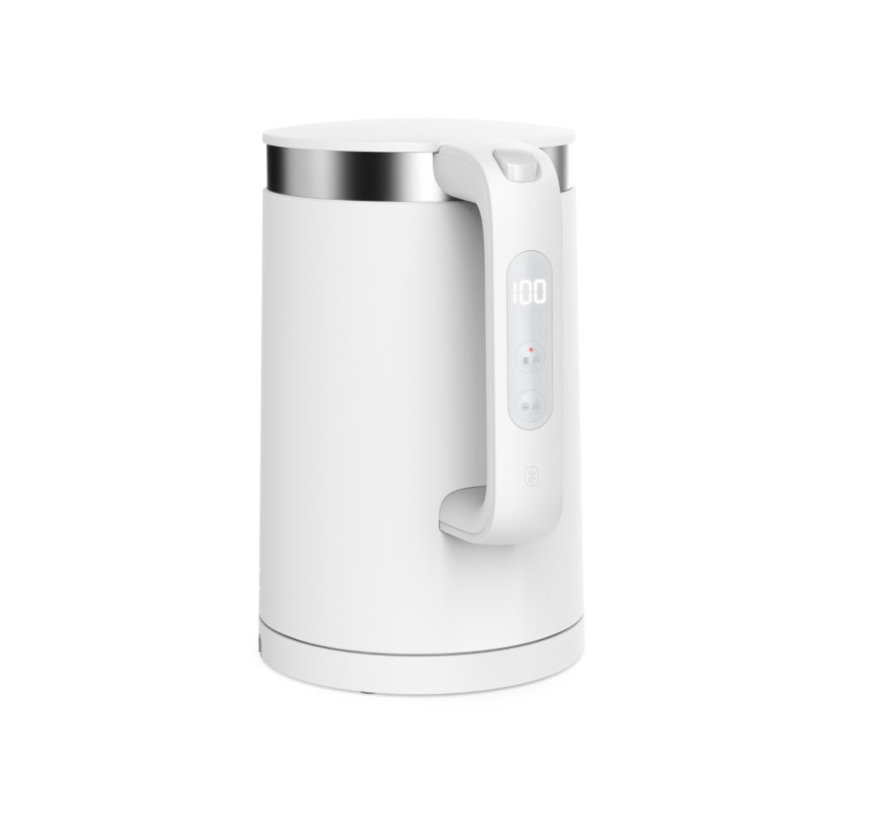 Deerma HS200 Iron and Garment Steamer in 1
With the Deerma HS200 Iron and Garment Steamer in 1 you only need to purchase one device for two purposes. Are you short on time and your clothes are wrinkled? Steam your clothes wrinkle-free at lightning speed with the steam functionality. Do you have some stubborn creases in your clothes? Clamp the corresponding iron head to the device and you can iron right away. The Deerma HS200 can reach a maximum temperature of 180 degrees Celsius, this steamer also has an antibacterial effect since steam with a temperature higher than 80 degrees kills 99% of bacteria, germs and dust mites.
The Deerma HS200 also contains an intelligent function that ensures that no drops of water leak during use, so that only 'dry' steam comes out of the device. The sensors in the device also ensure that the device switches off if not enough water is detected.

€100+
Go big with products from this category!
Xiaomi Mi Smart Airfryer (3.5L)
Discover how you can cook healthy and keep it easy at the same time; The Xiaomi Mi Smart Airfryer offers countless options!
This airfryer provides an effective cooking experience, thanks to the 1500 W of heating power, the device is brought up to temperature very quickly. This allows cooking to start faster and the food to be on the table faster. With a size of 33.5 x 25.2 x 30.4cm, the Xiaomi Mi Smart Airfryer, one of the most compact air fryers on the market. It is therefore also suitable for kitchens with less space on the table top. Of course this is not at the expense of the content, the airfryer has a large 3.5L of content.
These contents are heated using 360 degree hot air circulation heating, which ensures that the food is heated evenly on all sides. This technique gives the food a crispy layer, while the inside remains soft. With the airfryer you can already bake fries in 13 minutes and your favorite snacks are ready within 15 minutes.
The temperature of the Xiaomi Mi Smart AirFryer is adjustable from 40°C to 200°C. Of course there are countless possibilities with this, the Mi Home app also offers access to more than 100 recipes for extra inspiration.
The operation of the airfryer is easily controlled via the OLED touchscreen. At the front is a rotating wheel with which the temperature and timer can be set. In addition, the airfryer offers the possibility to connect to a smartphone via Wi-Fi connectivity. Using the Mi Home app, you can easily operate the device via your smartphone and set timers. For example, you can switch on the fryer at a specific time so that your food is ready exactly when you get home, or when you're ready for round two!
Trouver Power 12
TROUVER, a brand that originated from the collaboration between the well-known brands Xiaomi and Dreame, brings the stylish TROUVER Power 12 on the market. This vacuum cleaner brings new breakthroughs in handheld technology thanks to a renewed motor with 150AW (Airwatt), 23,000Pa suction power and a power of 450W. Combined with the supplied headers, the TROUVER Power 12 all your vacuuming adventures. The cordless vacuum cleaner can function for up to 60 minutes on 1 battery, combined with its lightweight of 1.45 kg, a large room or house is no longer a problem.
The
TROUVER Power 12
comes with several heads for different purposes. By using these heads with the different modes (Standard, Strong & Boost mode), dirt no longer stands a chance. Thanks to the built-in mesh filters, blockages within the vacuum cleaner are prevented, so that you can vacuum carefree.
The LED color screen displays an overview of various data (battery percentage, current mode & warnings), allows you to switch modes and you can set the vacuum cleaner to 'lock' mode, allowing you to vacuum without holding the button . You can also easily discharge the vacuumed dirt into the trash can by means of the removable dust container.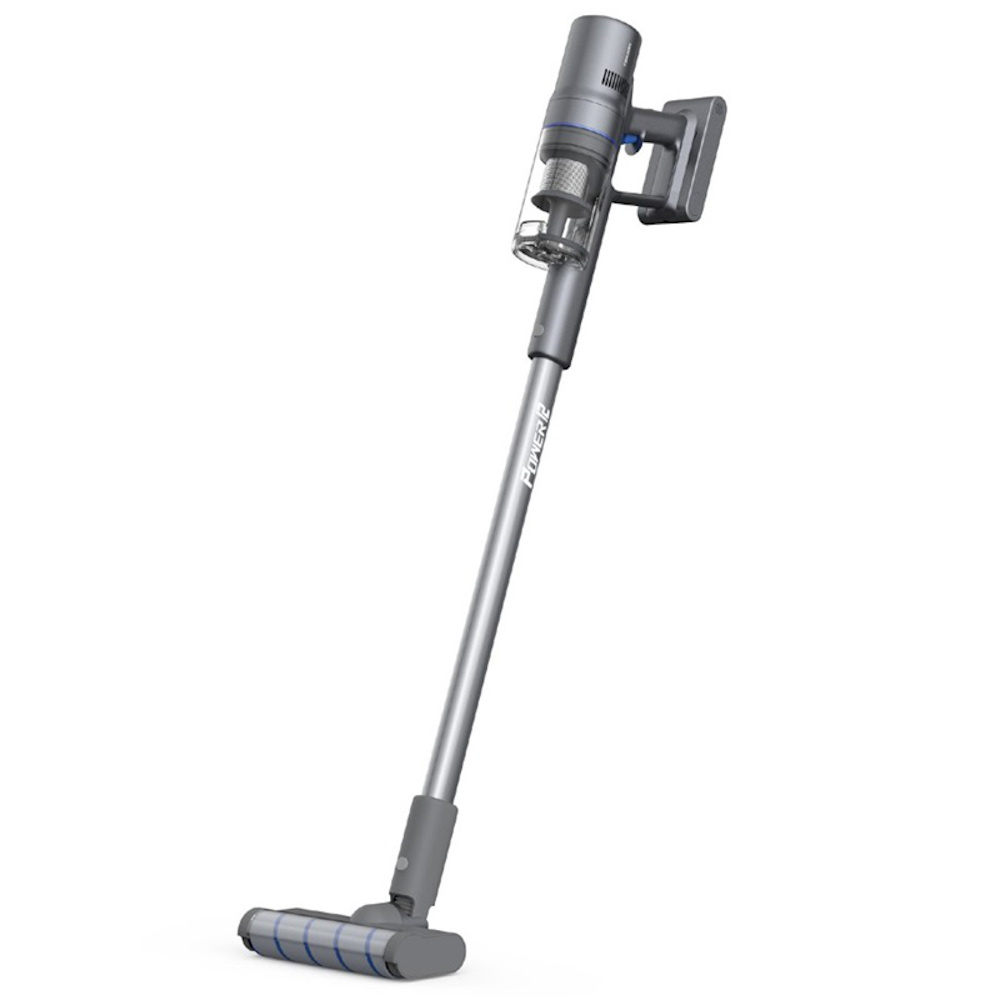 Deerma ZQ990W 
The Deerma ZQ990W is a practical appliance that serves as both a vacuum cleaner and a steam mop/mop. The operation is very easy, the steam mop also does not require any cleaning agents for use. In addition, it has a steam power of 1300W and a suction power of 10,000Pa, with which you can clean all areas carefree. The available modes also provide an even better user experience.
Because this device serves both as a vacuum cleaner and steam mop, it saves a lot of time, because you kill two birds with one stone! The steam cleaner reaches temperatures of 100°C, so you can easily clean it without chemicals.
The Deerma ZQ990W is suitable for different surfaces, including tiles, marble and even wood!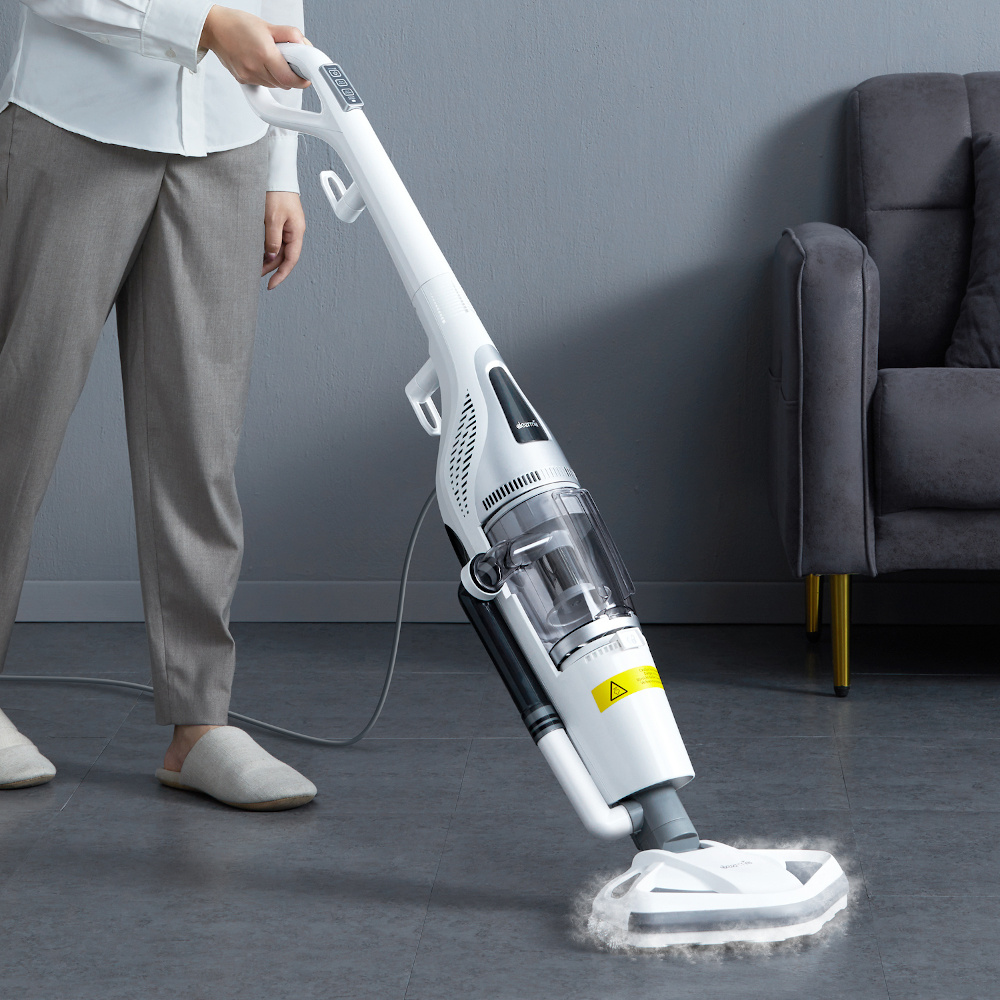 As of now, a lot of discounts are being applied to many products of Eexi.nl, in order for you to buy the best presents of the season! As we like to make it a fun month of celebration, we also like to encourage you to have a safe month. Therefore, when you order for 10 euros or more on Eexi.nl, you will receive free masks with the code 10XMAS!