Everybody likes their windows to be sparkling clean. Luckily, a window cleaning robot is helpful in keeping your window glass effortlessly sparkling without the need to climb a ladder or use a cloth. This way you can have more free time to do other things. Furthermore, it is safer cleaning windows by using a window cleaning robot, especially if you live in a high-rise building. But do they actually work?
The window cleaning robots combine the latest cleaning technology with automated movement. It uses a motor-powered suction to stick to your window, and to clean the entire window automatically. It relies on artificial intelligence (AI) to estimate the cleaning area or route. If you ever owned an automatic vacuum cleaner robot, it will be easy to understand. In simple terms, these robots use smart technology to map out your living space. That way, they will learn where to clean and how to do it. Most of the window cleaning robots are equipped with water sprayers in order to give your window that extra shine.
Some factors to keep in mind:
Several factors come into play here. Even though different brands have different advantages and drawbacks. Here are some basic factors that you should consider with every window cleaning robot.
Power
A window cleaning robot can either have a built-in battery or a power cord. An ideal one will work while connected to a power source but also has a backup battery in the event of a power outage. The choice is yours to make. But keep in mind the size of your windows and pick one that is powerful enough to clean it.
Square or round?
Square or round shaped window cleaning robots operate a little differently, primarily on how the cleaning pads are placed. The window cleaning robots with a square shape, it cleans with a large microfiber cloth pressed into the window by a pneumatic pad. Because they are square, it can reach corners with ease. 
On the other hand, a window cleaning robot with a round shape operates via two cleaning wheels with double-side usable microfibers. The wheels rotate as they clean, mimicking the hand motion when you are manually wiping windows. This way of cleaning will have better results if your window has a thick layer of dust.
Noise
Bigger, more powerful robots come with motors that run them. While these are heavier and more efficient, they also may create a lot of noise when operating. People need to be especially cautious with older-generation models.
If you have read this far, why not checking out what we offer on Eexi.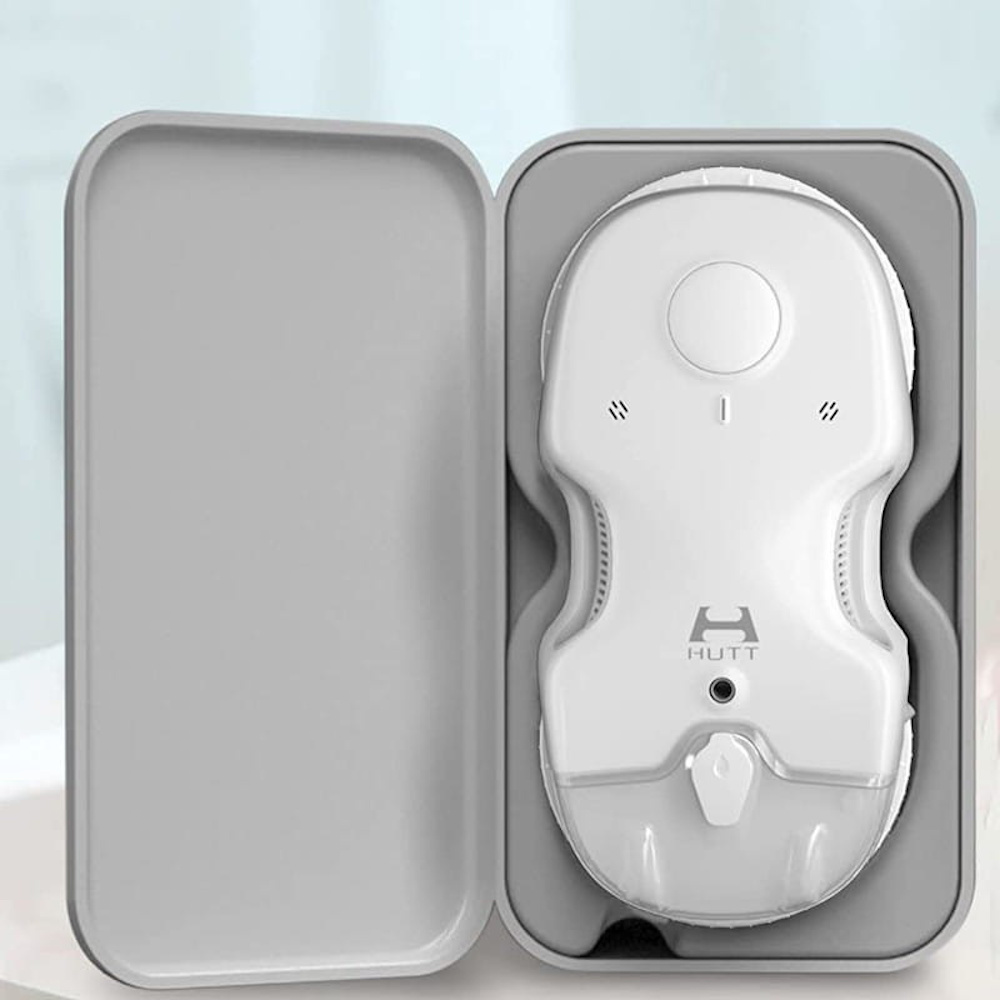 Hutt C6 Electric window cleaner robot
Automatic water spray function 
Backup battery in the event of a power outage