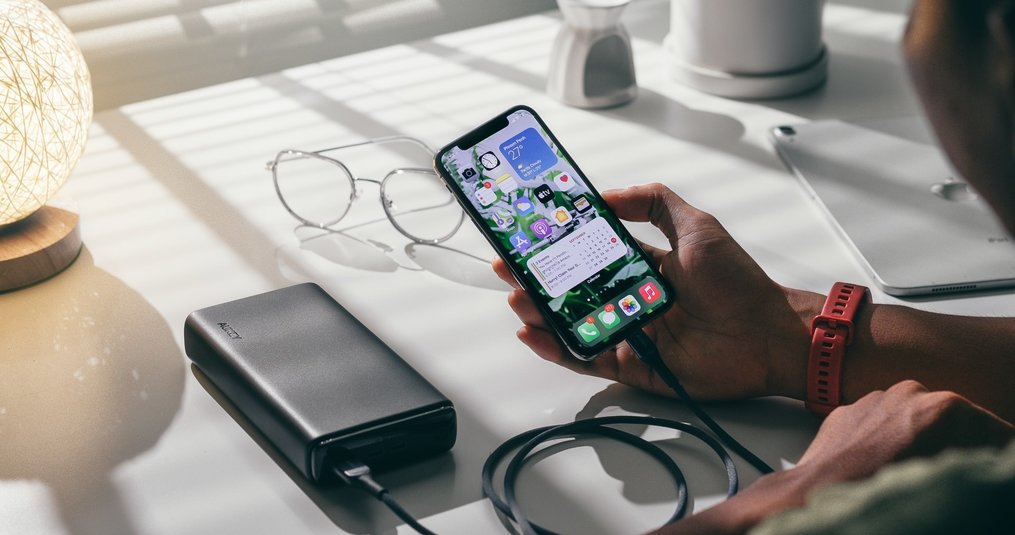 In today's blog, we're going to talk about how it all works with those confusing terms like Quick Charge™ (QC), Adaptive Fast Charging (AFC), Power Delivery (PD), PPS, SFC, GaN and many more Lake.
Qualcomm® Quick Charge (QC) protocol
The most well-known fast charging protocol that is known is Quick Charge. This protocol was developed by the Qualcomm® company, which is also known for the Snapdragon chips in many smartphones. The first generation of Quick Charge came out in 2013 and Qualcomm is already on the 5th generation of Quick Charge. Qualcomm Quick Charge 5 is able to charge supported devices to 50% within 5 minutes. This generation also offers backwards compatibility with all previous Quick Charge generations, so you don't have to worry about compatibility issues.
Huawei FastCharge Procotol (FCP) & SuperCharge Protocol (SCP)
Huawei devices have their own patented charging protocols, namely FastCharge Procotol (FCP) & SuperCharge Protocol (SCP). Huawei FCP has since been succeeded by SCP.
The FCP charging protocol was released by Huawei in 2015 with a charging speed of 18 W, and this was soon followed by the first generation of SCP in 2016 with improved power of 22.5 W. Two years later, Huawei released SCP Gen. 2 on the market with a power output of 40 W, a significant improvement over the previous generation.
Samsung Adaptive Fast Charging (AFC) en Super Fast Charging (SFC)
Samsung identifies two versions of fast charging protocols namely Adaptive Fast Charging and Super Fast Charging (SFC). The difference between the two is in the maximum power and the overlying protocol. Samsung's AFC is based on Qualcomm Quick Charge 2.0 and knows when to stop the charging process to extend battery life.
Samsung's Super Fast Charging is based on Power Delivery (PD) 3.0 PPS and is the fastest of the two protocols with a peak power of 25 W.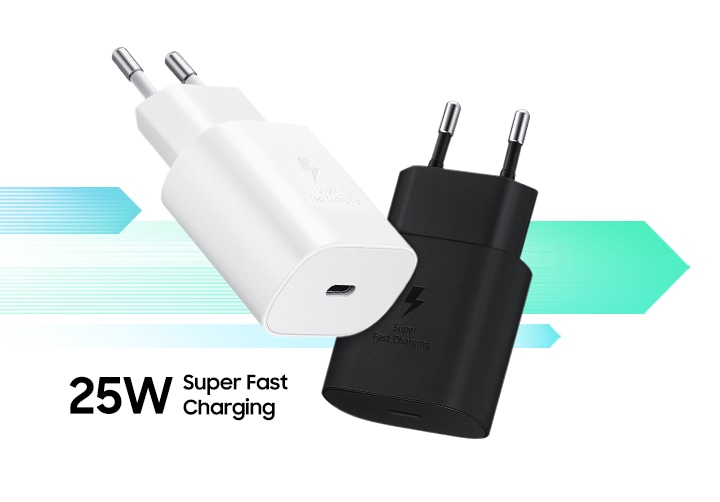 MediaTek PumpExpress (PE)
MediaTek may not ring a bell, but names such as OnePlus, realme, OPPO, vivo and Xiaomi already sound a bit more familiar. MediaTek is the manufacturer of the Helio and Dimensity chips in many smartphones. Of course, these chips also support a unique fast charging protocol exclusive to MediaTek's own chips, which is called PumpExpress™. The latest generation of PumpExpress™ 4.0 ensures that your phone is charged to 75% in 30 minutes.

Programmable Power Supply (PPS)
PPS technology is part of a technology developed by the USB Implementers Forum (USB-IF). PPS is integrated in Power Delivery technology, USB PD 3.0. Thanks to the PPS, devices can gradually adjust the current and voltage in such a way that the device receives the best possible charging supply. PPS also ensures that you charge efficiently, generate less heat and, as a result, maintain the health of your battery.
It is important to know that many chargers that claim fast charging functionality often do not achieve the top charging speed for devices from Samsung, for example. Samsung Galaxy devices (S20 and above) require a charger that has PPS technology to use Super Fast Charging (SFC).
VOOC & SuperVOOC (OPPO)
The VOOC and SuperVOOC are special charging protocols developed by the OPPO brand. The brand had announced a new breakthrough in charging technology last month. The latest SuperVOOC protocol can achieve two different power levels: 150W and 240W. A device with 4500 mAh is fully charged for about 9 minutes with the 240 W SuperVOOC flash charge technology.
Mi SuperCharge Turbo & Xiaomi HyperCharge (120W)
As a competitor of Oppo, Xiaomi launched its own fast charging protocol. The first iteration was called the Mi SuperCharge Turbo and introduced with the Mi 11. Meanwhile, Xiaomi has again developed a new protocol called Xiaomi HyperCharge which has a top charging speed of 120W where it only takes 17 minutes to fully charge a 5000 mAh battery.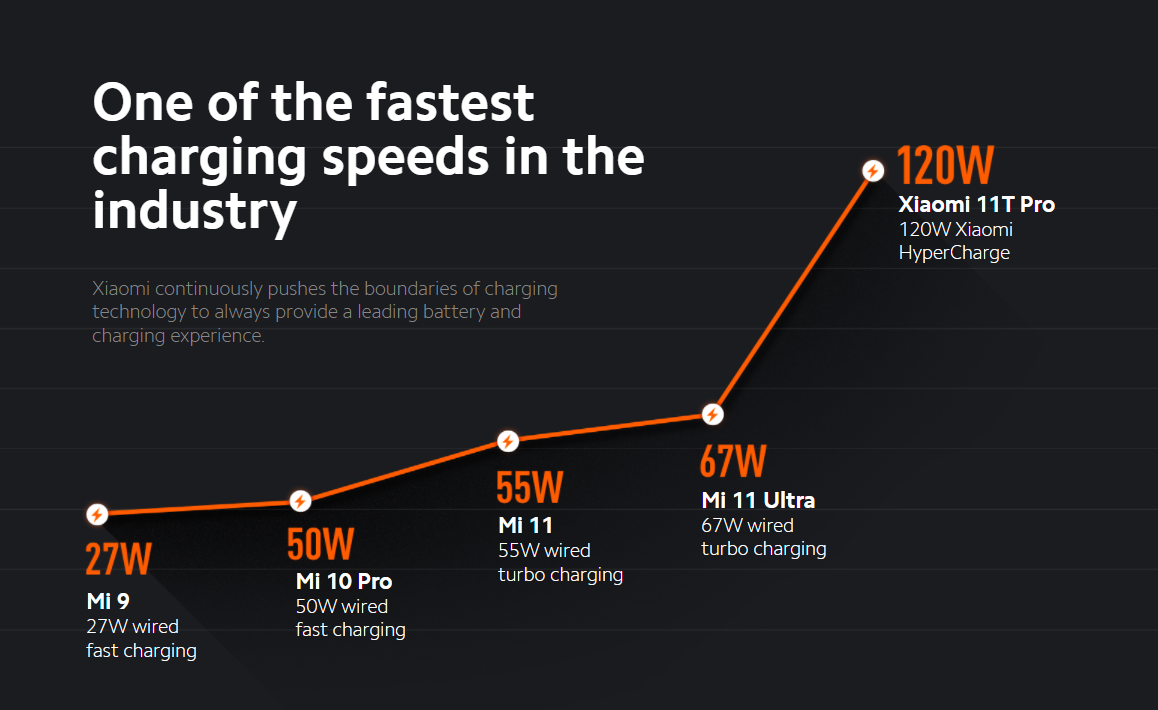 Vivo Super FlashCharge
Phone brands are currently competing strongly for the fast charging technology in their phones. Vivo is definitely one of them as well because in 2020 they had registered a new trademark for their charging technology called Super FlashCharge. Vivo claims to be able to charge a 4000 mAh in 13 minutes with this technology, thanks in part to the 120W that the protocol can achieve.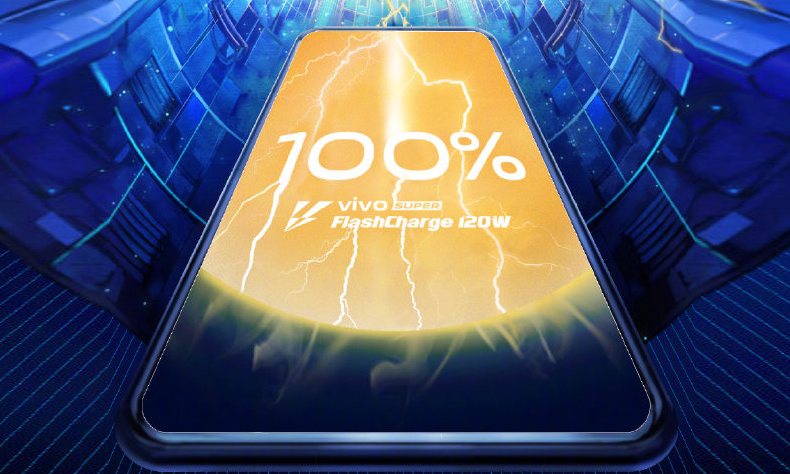 GaN 1, 2, 3 technology (no protocol)
Lately you've been seeing the term "GaN" pop up more often among chargers, but what does it mean? GaN is not a charging protocol like what is discussed in the rest of this blog, but it is important to know what it means. GaN is short for Gallium Nitride and is a semiconductor that is hard and stable. The advantages of GaN are:
higher dielectric strength
faster switching speed
higher thermal conductivity
lower on resistance
less energy intensive
requires less space (more compact)
These advantages thus ensure that Gallium Nitride is a better performer than standard silicon, which is currently still the norm in many power devices. If you translate all these advantages to chargers, you see that GaN chargers are relatively compact for the power they can deliver and do not heat up as much.
Closing
We hope the confusion surrounding the charging protocols and jargon has cleared up a bit and you now know what it all means. Were you by any chance looking for a new charger? Normal adapters or a charger for your car, take a look at our chargers by clicking here.