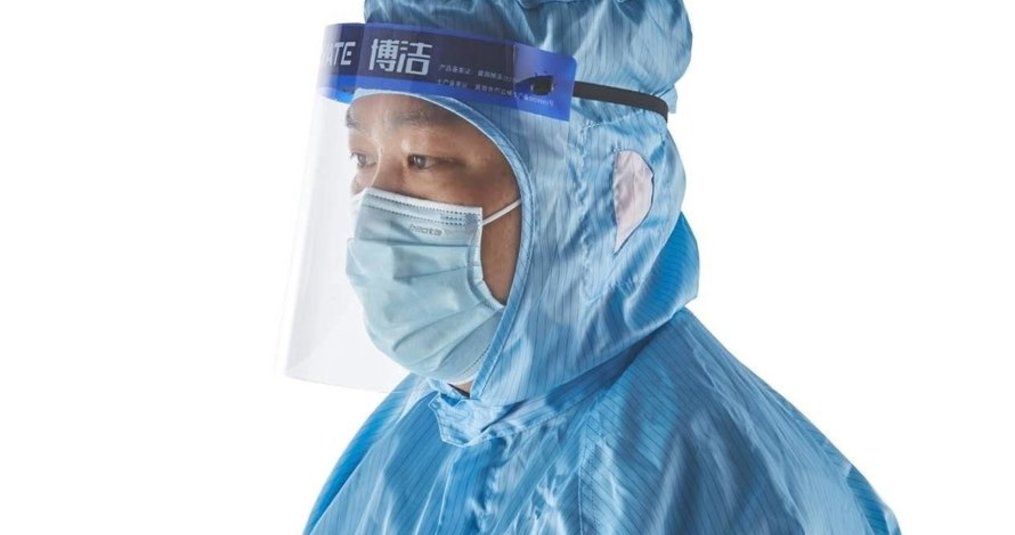 What are face shields and how do they work? What exactly face shields are, what they look like and what they do, we explain in this blog post.
What is a face shield?
These face shields are widely used in healthcare institutions, hairdressers, restaurants, and other contact professions. You can give yourself extra protection with these masks when you are in a room with a lot of people. face shield could especially protect you better against direct droplet infections from coughing and sneezing. As it were, this is stopped by your face shield and this screen catches most of these particles for you.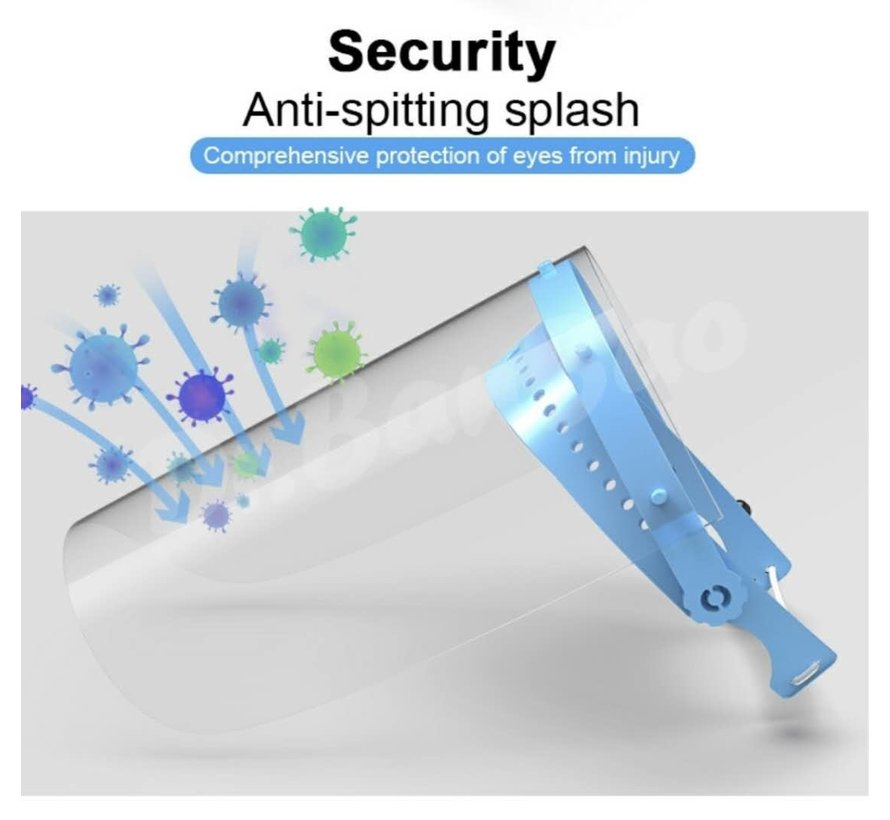 What does a face shield look like?
The face shields consist of screens that cover your entire face. The shields are made of double-sided anti-fog PET 0.3mm and therefore protect you better against direct droplet infections. The splash masks can be adjusted to fit your face well, making them comfortable to wear all day long.
How do you put on a face shield?
1. Wash your hands well (with soap or only use disinfectant)
2. Open the attachment
3. Remove the protective film from the splash guard
4. Attach a splash mask to the attachment
5. Put the system on your head and adjust the band as desired so that the face shield stays in place.
6. Put the shield part in front of your face
How do you take off a face shield?
1. Wash your hands (with soap or only with disinfectant gel)
2. Now loosen the system on the back of your head, and turn the system off your head. Do not try to touch the mask yet, as it may contain virus particles.
3. Detach the screen and throw it away.
4. Wash your hands again with soap and water (or disinfectant gel).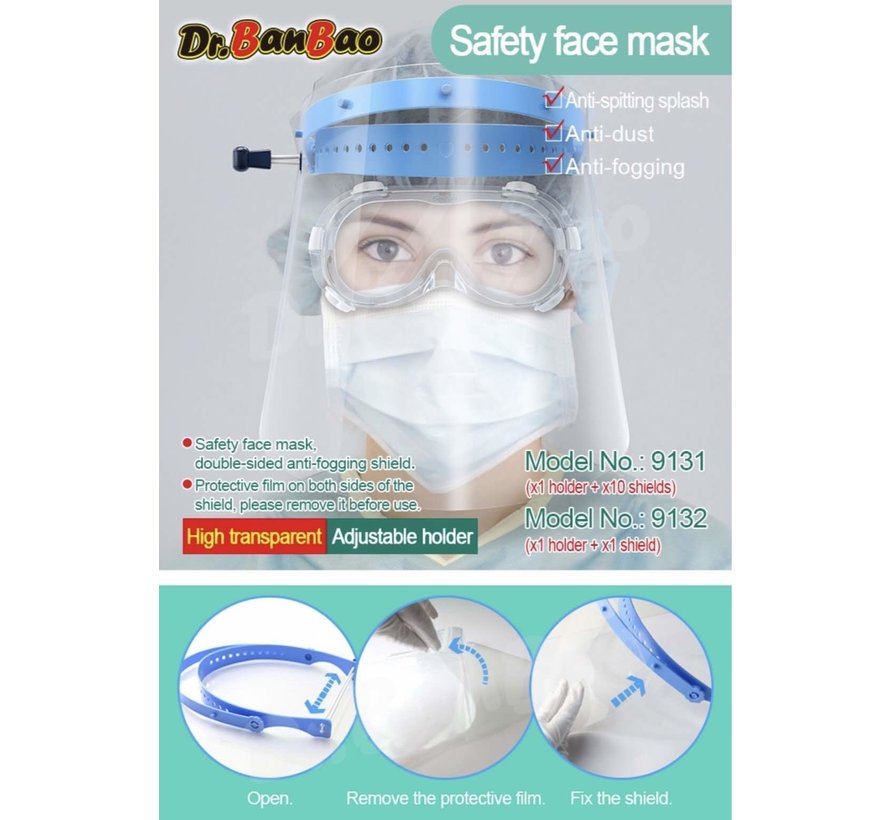 Why choose for a face shield?
A face shield gives you extra protection against virus particles that are spread by sneezing and coughing from others. After use, you can easily dispose of the shield and attach a new disposable one. These can be replaced for a new one after use, which also gives a nice and safe feeling.
In addition, face shields are lightweight and can be adjusted to the desired size, so that they can be worn comfortably.
The splash masks can be kept for 4 years after opening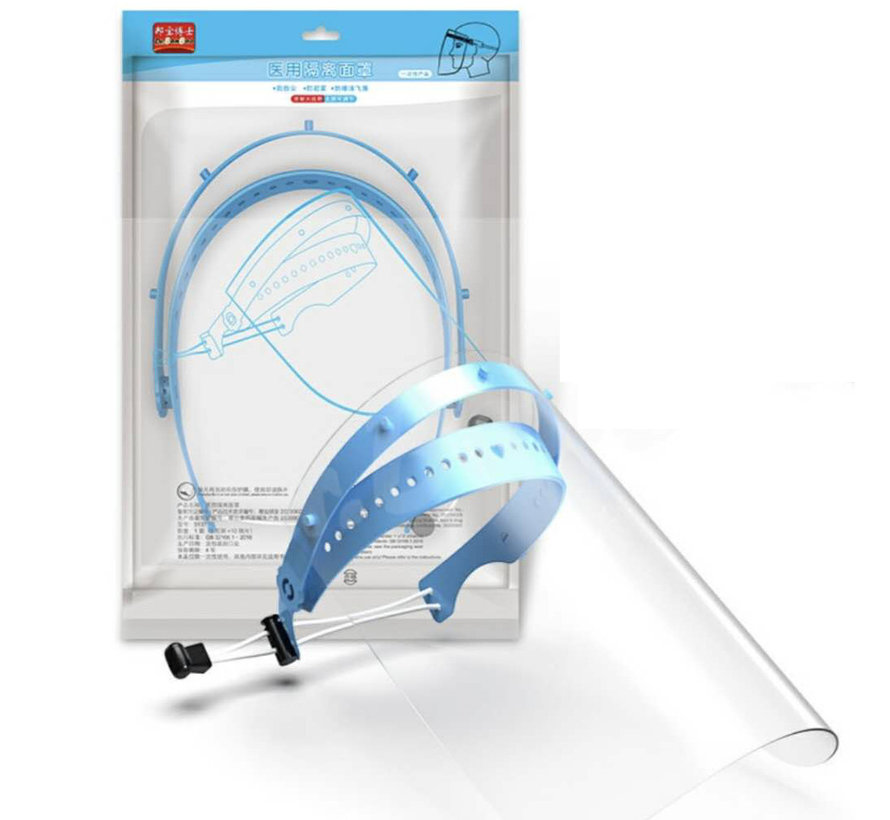 Interested in splash masks? Then take a look at our selection!