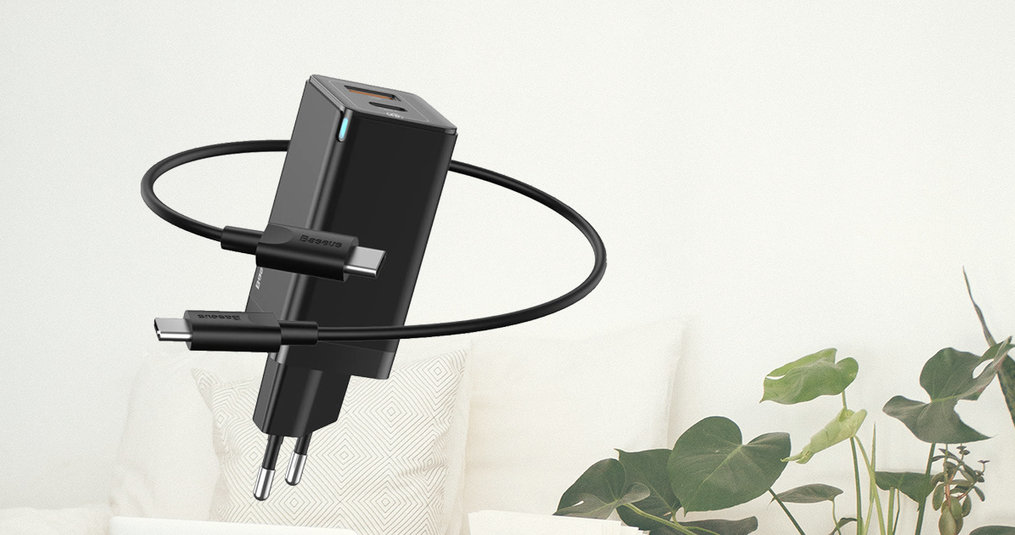 Nowadays we can no longer do without our phone, unfortunately phones often have to be charged at least once a day. Fast charging is nowadays indispensable for this, with this the phone is often charged again within a short time for long-term use. Sometimes this only takes a few minutes! When we look at fast charging options, you can quickly become overwhelmed, especially because there are several techniques, names and companies that design this. So let's figure it out!
For those who are not yet familiar with fast charging, the principle of fast charging means that the phone is charged faster than with a small 2.5W of power, because this takes forever for your phone to be fully charged. These kinds of slow speeds are typically achieved when you use a normal USB cable with no fast charging option. By using a USB-C cable, charging is much faster, often from 15W faster, of course this can differ per cable, adapter or telephone.
When charging your phone reaches a speed of at least 18W, this is seen as fast charging. Fast charging today is between 18W and 65W, this maximum can differ per device. With this speed, your phone is fully charged within 30 minutes to just over an hour. Nowadays some devices can charge 120W super fast, which is of course not the standard for charging, and whether this is healthy for the phone / battery is also the question.
Nowadays you don't even need a cable for fast charging, wireless charging can also reach the speeds for fast charging.
So now let's find out what the difference is between the different techniques and terms that you see on the packaging of your cable, adapter or phone.
Fast Charging Techniques
Before we dive into the different types of fast charging techniques, let's first give some tips about charging with fast charging. We will not go into exactly how fast charging technology works, but we will discuss how it can best be used. Many studies indicate that fast charging is most effective when your battery percentage falls below 50%, and that after 80% the charging speed will decrease. So now that you know how to use fast charging, let's look at the different types.
USB Power Delivery (PD)
USB PD was officially published by the USB-IF in 2012, and has since been recognized as the official standard for fast charging. Since 2020, USB PD has become the most supported charging method in the phone industry. Although some phones have a faster charging method, PD is often still supported via a USB-C input.
To make charging as smart as possible, and to prevent damage, communication is carried out via the phone and charger during charging via USB PD. This communication dictates exactly how much power is charged, this power depends on the phone, cable and adapter. This power can vary between 0.5W and 100W. This communication is made standard between all fast charging methods. The average phone uses 18W to 25W charging, of course there are different models that suddenly shoot up to 65W~100W.
The latest version of USB PD includes the optional Programmable Power Supple (PPS) feature. Which handles the voltage more intelligently during a charging session, making USB PD more efficient at fast charging.
Qualcomm Quick Charge
Qualcomm's Quick Charge is less prominent in the fast charging world than it used to be, but it is still widely supported by phones. The latest version of Quick Charge, Quick Charge 5, can charge up to 100W just like USB PD. Quick Charge can also be used with the specifications of USB PD.
Qualcomm makes the difference with this charging technique by making the charging protocols stricter, which makes charging a little less effective, but a bit safer (although the latest version of USB PD, PPS makes this again). Charging adapters are also adhered to these stricter protocols, so chargers that support Qualcomm Quick Charge have less chance of overheating.
Other standard fast charging techniques
Of course there are a lot more charging techniques on the market than just the two above. Many of these techniques come from Chinese smartphone brands. These brands often supply standard chargers that support the charging technology of the brand itself. You can think of Warp Charge from OnePlus, SuperCharge from Huawei, SuperVooc from Oppo and Xiaomi's 120W charging technology. All these techniques charge with a power between 40W and 120W, a figure significantly higher than that of USB PD or Qualcomm's Quick Charge.
Which is nice for the consumer, brands such as OnePlus and Xiaomi are also starting to send charging adapters that also support techniques such as USB PD and Quick Charge. This gives the consumer more options and the same adapter can be used for fast charging on different devices (phone, tablet, smartwatch, laptop, earphones, etc.).
Wireless fast charging
Fast charging is not only tied to charging with a cable, this is now also possible when you want to charge wirelessly. As with wired fast charging, the devices still need the specifications that enable them to fast charge. Think of a fast charging battery, and communication method between device and charger. This joint effort