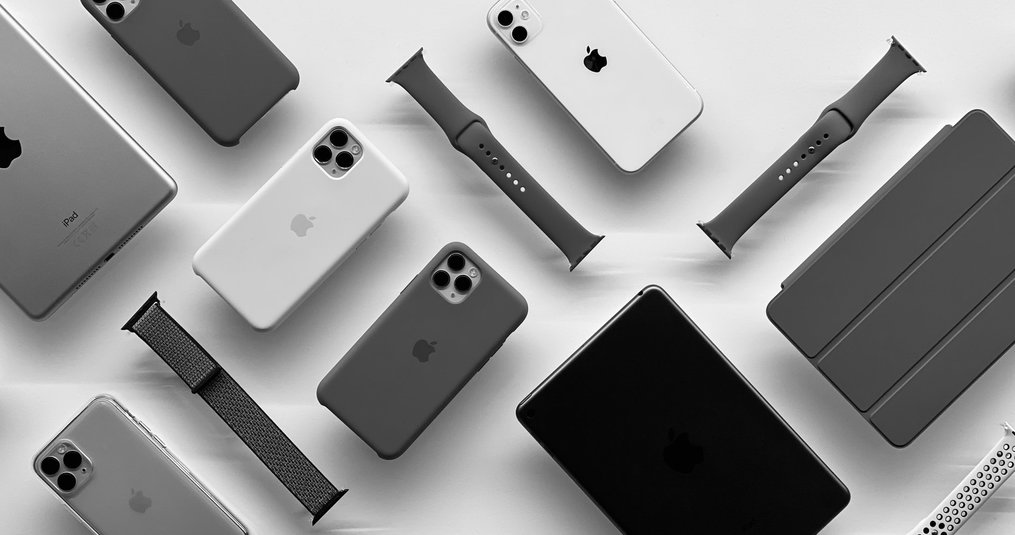 Are you looking for a new band for your Apple Watch? Due to the wide range of different straps, it can be difficult to find the right strap that suits you. In this blog we will help you choose an Apple Watch band! This time we're going to talk about stainless steel, nylon, leather and sports straps.
Stainless steel
If you're looking for a stainless steel strap, we have two options: Milanese or link.
Milanese band
The Milanese straps are a classic style and exude elegance. The mesh straps are sturdier than other stainless steel straps because the design does not require any screws. Due to the interwoven links of the strap, it has a flexible design, making it very comfortable and breathable to wear. So if you're looking for a strap that you can wear during formal and business casual events, as well as just casual, then the Milanese strap is for you!

Link band
The link bands for the Apple Watch exude robustness and at the same time are also elegant due to its minimalist design. You can easily adjust these straps through the easy click system, with this you can make your strap shorter or longer by removing or adding links, and that in a few seconds! This strap attaches securely to your wrist thanks to the butterfly clasp and also provides a streamlined strap with no visible flaps. With the butterfly clasp, you have to press both sides of the clasp to release the strap.
Nylon
Nylon straps for your Apple Watch are a popular alternative to leather straps during the warmer months. It is not recommended to wear leather straps during the warmer months because sweat makes leather wear out faster. This is not the case with nylon straps, because these straps are breathable, durable, practical, quick-drying and also timeless.

Leather
Looking for something unusual for the Apple Watch? Try a leather strap! Leather is very supple and soft against the skin. The band is held in place with a magnet, which gives the band a minimalistic look.
Sport straps
The Sport and Sport Deluxe Apple Watch bands are ideal for sports, they are flexible, and you can easily rinse these bands with water because they are made of fluoroelastomer, a type of rubber. Fluoroelastomer is designed to withstand extreme temperatures and is resistant to aggressive chemicals, so you can expect long-term reliability and do not need to worry about wear and tear.
Sport

Sport Deluxe
The Sport Deluxe straps have extra perforations, this is also called the rally strap or racing strap. Because of these extra perforations, it has a sporty look and these Apple Watch bands breathe better than the others!