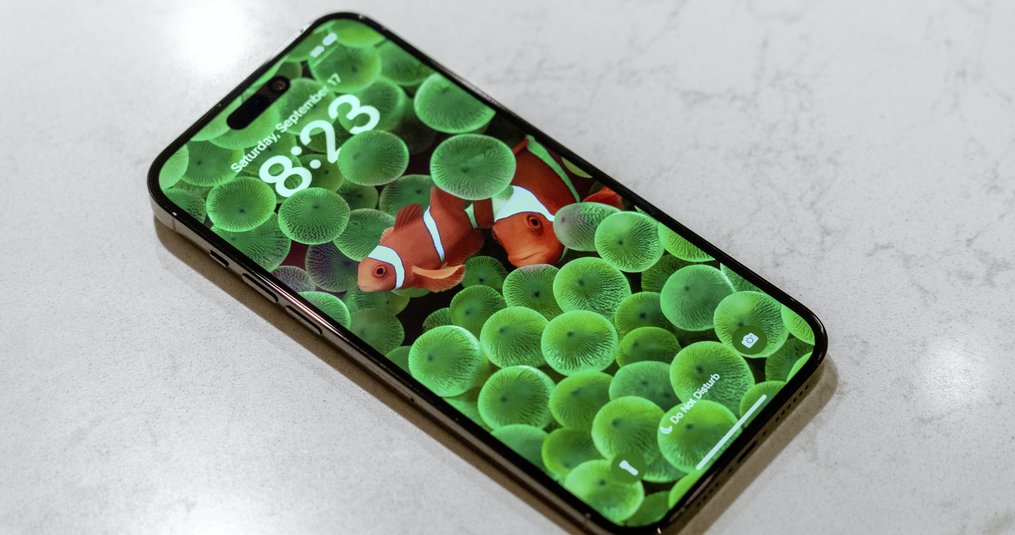 So you have finally got your shiny new iPhone 14. Hooray! The worst thing that can happen to your new phone right now? An accidental drop that cracks the screen or the back. But don't worry. We can help you to prevent such things from happening. An iPhone case doesn't automatically guarantee your phone 100% protection. But it does increase the chances of your iPhone walking away unscathed in case of an accident. After giving your phone an extra layer of protection, why not considering some MagSafe compatible accessories that will make your new iPhone experience more convenient and enjoyable.
A note on MagSafe compatible accessories and case sizes
MagSafe is the name of a ring of magnets embedded into the back of the iPhone 12 series and onwards. It allows you to magnetically stick accessories to the back of your iPhone, from wallets and wireless chargers to stands and car phone holders. Apple says its magnet accessories are shielded. Therefore, your credit cards won't be damaged and safe to use with (but be careful with hotel key cards).
Another thing to pay attention to, even though iPhone 14 is the same size as iPhone 14 Pro, and iPhone 14 Plus is the same size as iPhone 14 Pro Max, you might think it's OK to interchange cases between them. You can't. The camera modules on the Pro models are larger, so that means cases which specifically designed for them won't fit on the standard iPhone 14 and the Plus version.
Dux Ducis Fino Nylon Case for iPhone 14 Pro Max
Design and protection. That's what Dux Ducis is all about. This Nylon case, specially designed for the iPhone 14 Pro Max, not only offers top protection, but also has a sleek design. The Nylon case from Dux Ducis for the iPhone 14 Pro Max offers protection against drop damage due to the TPU material on the side, and also protects against fingerprints thanks to the extra nylon on the back. This way your iPhone 14 Pro Max always looks neat.
Dux Ducis Skin Pro iPhone 14 Pro Max BookCase Black
Protect the front and back of your phone with the Skin Pro Bookcase from Dux Ducis. Its sturdy yet slim design allows you to protect your phone in style. The cover also has room for one card.
In order to get the most out of the MagSafe feature on your iPhone 14 devices, you need all the right accessories to help to add more functionality and usability. The gadgets that we have tested work flawlessly with your new iPhone, including chargers, mounts, stands etc. One downside of wireless charging is that it's almost impossible, or at least very difficult, to use your device while it's charging. This downside changes when the magnets ensure a strong and stable connection. When you connect a (MagSafe compatible) charger to an iPhone, the charging speeds can go up to 15W, depending on your charging adapter. However, connecting a Lightning accessory like EarPods to your iPhone and placing it on a (MagSafe compatible) charger will throttle the charging speeds to 7.5W.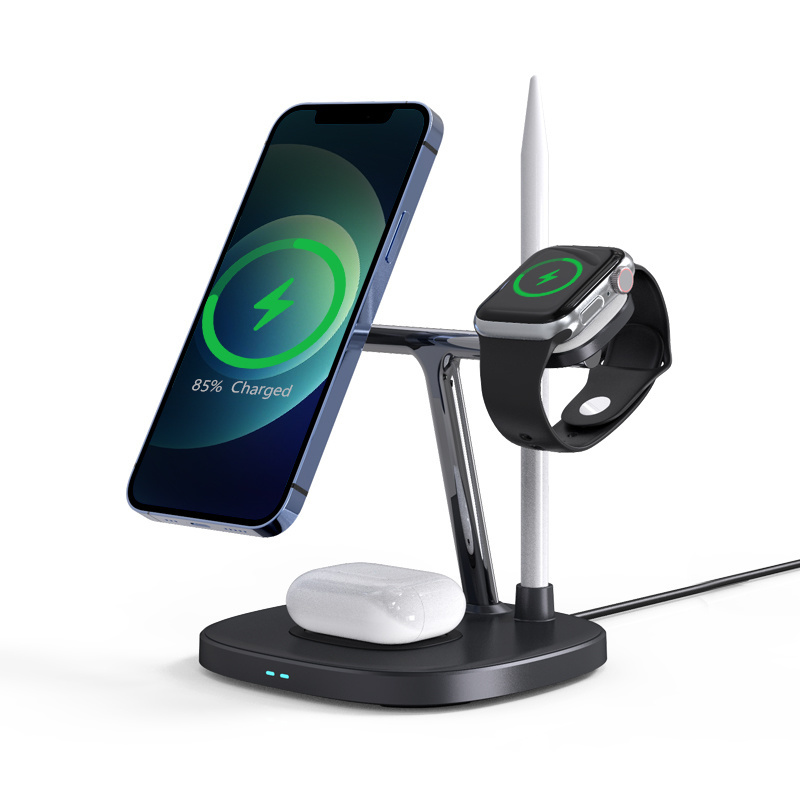 Choetech 4in1 MagLeap Wireless Charger
Do you need to buy a wireless charger for your phone? Just put your phone in the charging place and the charging will take care of itself. You can conveniently put it on your desk and take any call while it's charging. In addition to the charger, you can also find a cable. The charger has overvoltage protection for additional protection. If the battery starts to overheat, the charger will automatically shut down. You don't have to worry about charging your device. To better see the charge level, this wireless charger has LED indicators. This wireless charger from Choetech features fast charging, which can charge your smartphone in less time than regular charging. The charger is powered by 15 W. The charger input has a connector USB-C. The charger is also equipped with undervoltage protection.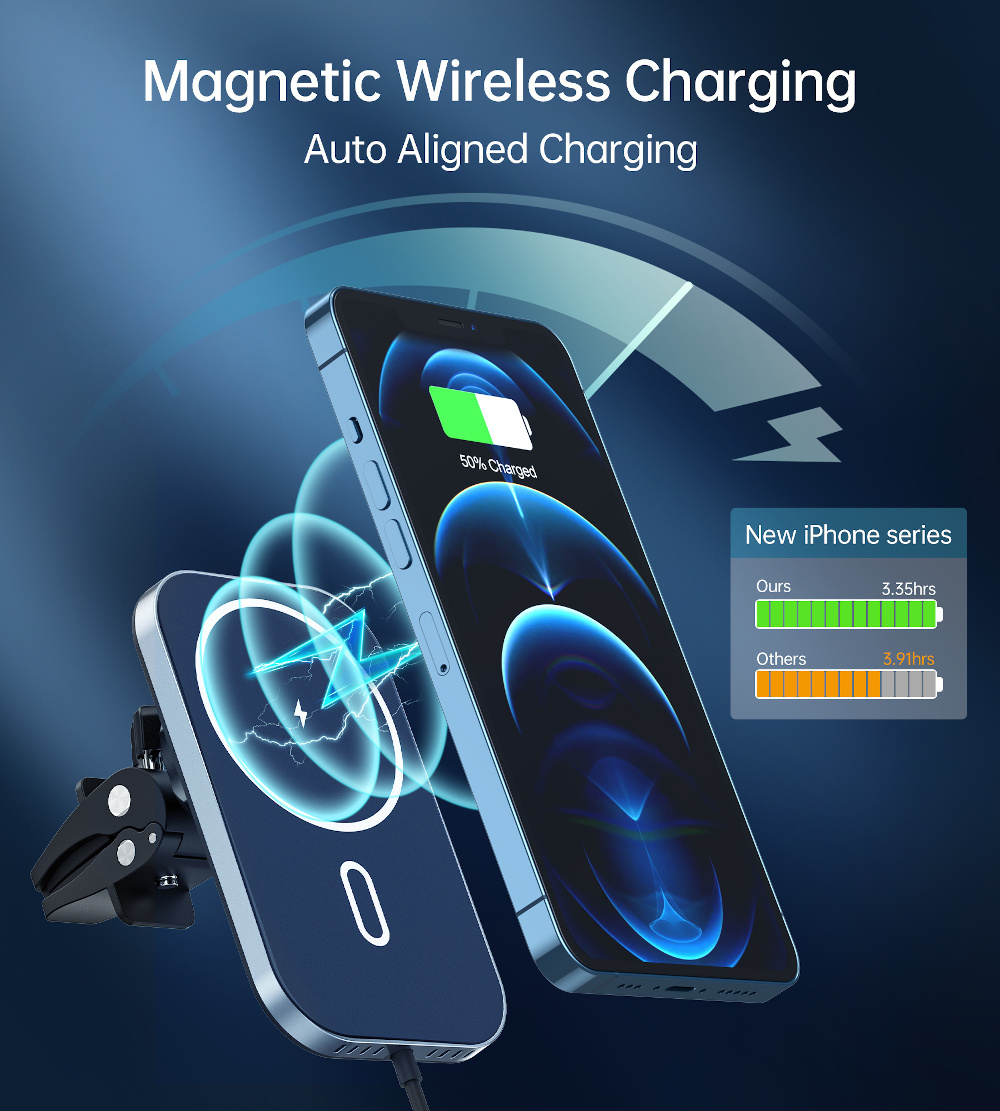 Choetech MagLeap Car Charger Holder
This device is not only a car phone holder, but also a wireless charger. It supports 15W fast charging. It will align with your smartphone without affecting signal. It has a 360 degree rotating design, and it is easy to adjust to your optimised viewing angle. It is compatible with most vents.