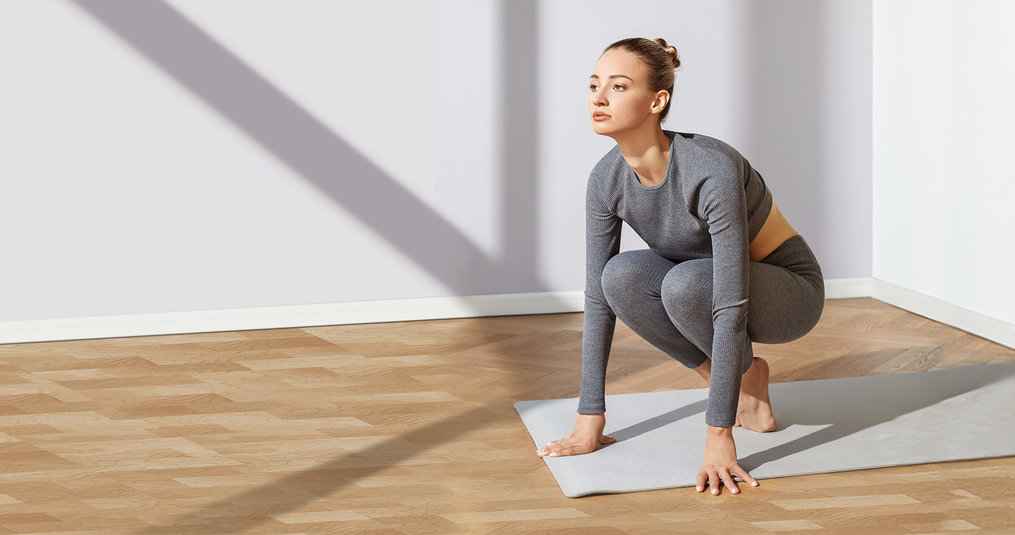 The new year is just around the corner, which means it's time for new resolutions to a healthier and sportier life! Whether you're planning to take the first step into the gym soon or get back into exercising, we've selected three products from Yunmai that will help you achieve your new goals!
All products at a glance:
Do you have little space at home and still want to do a workout? The Yunmai Smart skipping rope is ideal for this. This skipping rope is part of Yunmai's 1m² Workout product line, which focuses on space-saving fitness products. This Smart skipping rope has built-in precise Bluetooth smart sensor chip that makes every jump count for you, making sports more interactive. The skipping rope is made of sturdy polyurethane-coated steel wire and is adjustable up to a maximum rope length of 3 meters, so everyone from small to large can use this skipping rope.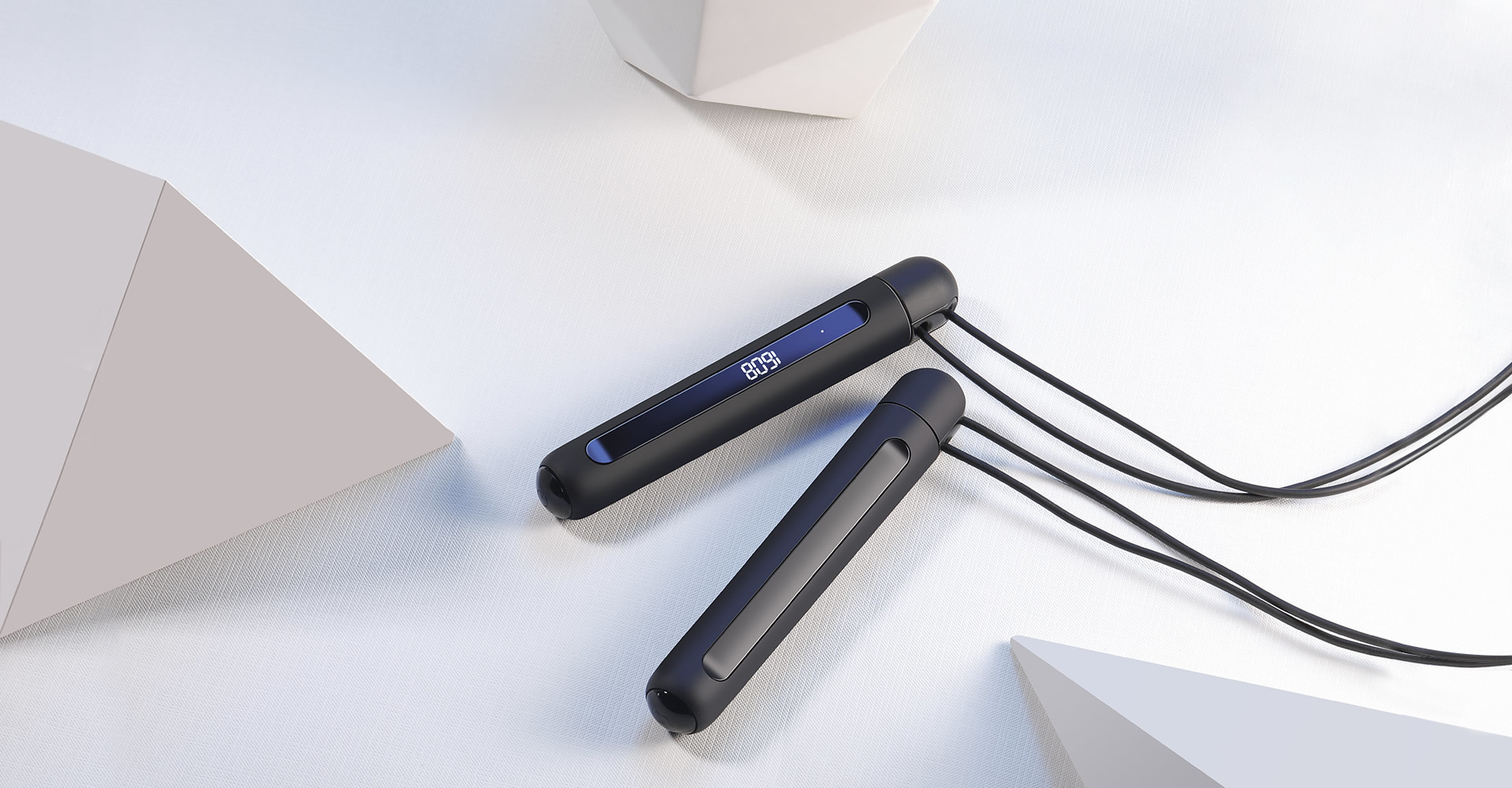 Specifications
| | |
| --- | --- |
| Material | Polyethurane; steel wire |
| Rope length | Up to 3 meter |
| Supported apps | Yunmai app |
| Bluetooth version | 4.0 |
| Input | Micro-USB |
| Battery life | 150 days |
| Contents | Storage bag, Micro-USB cable |
You can easily keep track of your progress with a smart scale. With the Yunmai Smart Scale Pro, your data is measured and displayed in the accompanying app. The built-in sensors measure different stats such as your weight, body fat, skeletal mass, BMI, muscle mass, protein content, water content, visceral fat, fitness age and BMR (basal metabolism).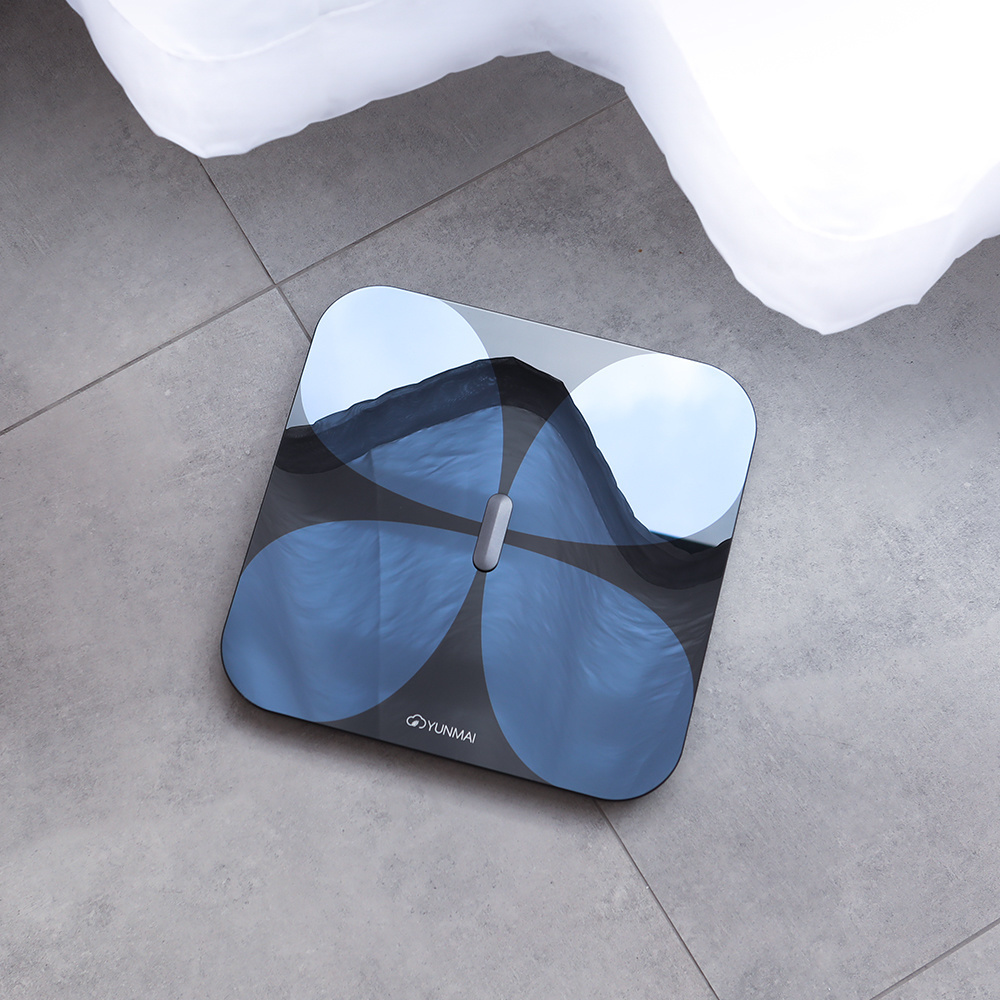 The scale has built-in Bluetooth functionality, allowing you to easily connect it to the Yunmai app and then sync it with the following health apps:
Fitbit+
Healthkit
Google fit
Apple Health
Samsung Health
Specifications
| | |
| --- | --- |
| Material | Glass |
| Supported apps | Yunmai App, Apple Health, Fitbit+, Google Fit, Samsung Health |
| Max weight | 180 kg |
| Battery | 1000mAh Lithium battery |
| Battery life | 180 days |
| Contents | Micro-USB cable |
Have you just finished a solid workout or muscle pain from your previous workout? The Yunmai Massage Gun is extra compact with a weight of only 240 grams, making it easy to carry in your sports bag. The Massage Gun has four different speed settings, namely 650, 1500, 2400 and 3200 RPM. In addition, you also receive four different heads for massaging all various body parts:
The flattened brush-style headpiece is a soft headpiece for a relaxing feel.
The round headpiece is soft and elastic, making it suitable for the whole body.
The pointed headpiece provides a stronger and deeper massage, ideal for the deep muscle tissue, local muscle pain such as the palm, shin, calves, and feet.
The U-shaped headpiece is ideal for massaging and relaxing the shoulder, neck and back muscles.
The 1300 mAh battery allows the massage gun to last up to 48 days with 10 minutes of massage per day on the lowest setting. Ideal for on the go because of the size, after exercise or simply when tired at the office.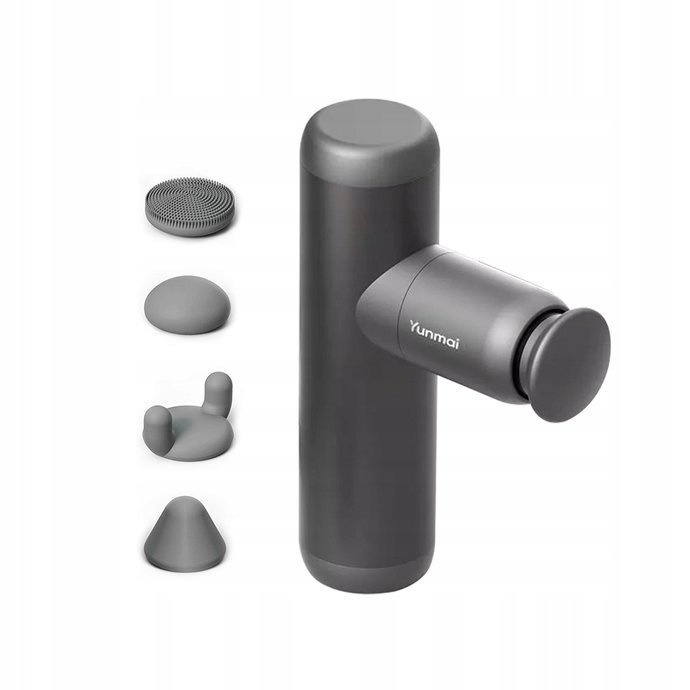 Specifications
| | |
| --- | --- |
| Speed modes | 4: 650, 1500, 2400, 3200 RPM |
| Battery | 1300 mAh |
| Weight | 240 gram |
| Battery life | Tot 48 uur |
| Contents | 4 headpieces, storage bag, manual, USB-C cable |